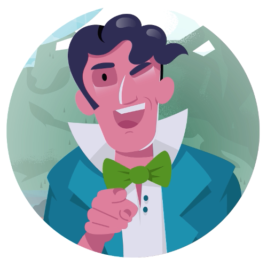 Description du poste
We are ISO, the International Organization for Standardization, the world's largest developer of voluntary International Standards.
ISO has more than 24 000 standards in its catalogue, spanning across more than 800 technical committees and subcommittees. These committees and subcommittees are resourced with delegates nominated by the 167 countries representing the ISO national members.
At its General Assembly in September 2021, ISO members approved the London Declaration, ISO's commitment to combat climate change through standards. ISO has many International Standards that are essential in supporting the climate agenda, and an accrued consideration of climate science will be needed to ensure that climate science aligned standards become the norm across all industries.
To help deliver on ISO's commitments, the ISO Technical Management Board (TMB) has developed an action plan which addresses, among other things, aspects related to standards development and maintenance. Given the urgent need for climate action, and ISO's leadership in this space, the TMB seeks to establish a Pool of climate Advisors (PoA) to assist the committees and subcommittees in aligning their work with climate science.
The independent experts in the PoA will be included in a roster of qualified candidates who may be requested to take on a mandate (described below) as the need arises.
Climate Advisor – Energy
Role
The role of the Advisors in the PoA is to support the implementation of the ISO London Declaration Action Plan. It is formed by independent advisors with demonstrated climate and industry knowledge.
When selected for a mandate, the Advisors in the PoA report to the Standardization and Technical Policy unit (STAND) at ISO Central Secretariat and work in close cooperation with the TMB and relevant ISO technical committees or subcommittees. The Advisors in the PoA can also be requested to work with other Units at the ISO Central Secretariat and stakeholders' groups within ISO.
Expected output
Selected Advisors from the PoA have the following mandate
Review selected ISO standards and provide practical advice and specific detailed recommendations to ISO technical committees on how these can be revised to take climate science in consideration
Report and communicate with the focal point at ISO Central Secretariat and other ISO groups as requested.
Communicate with and advise designated ISO technical committees or subcommittees upon request.
Qualification and Experience
Required
Formal education (university-level) in climate science.
Past or current experience related directly to climate science and its practical application in the following technical sector: Energy
Note: see this link for information about technical committees forming this sector: https://www.iso.org/technical-committees.html?s=ENERGY
Independence from any ISO technical committees or working groups
English written and oral proficiency. Other languages are an asset.
Desirable
Experience in drafting or carrying out research on guidelines and/or best practices.
Membership or affiliations with well-established climate science organizations.
Relevant publications (books or scientific journal articles).
Knowledge about standards development organizations.
Skills
Communication:
Ability to work well in a team, effectively convey ideas, ability to produce clear and concise reports and specific detailed technical recommendations
Ability to engage with any type of stakeholder as well as understanding their specific needs and constraints
Ability to deliver information in a clear and unambiguous manner to expert and non-expert audiences.
Analytical skills:
Ability to apply own technical knowledge to ISO's environment, in relation to improving the climate impact of the technical content of standards.
Problem solving:
Good at harnessing the skills listed above with the objective of reaching the best solution or proposal.
Collaboration, openness and multidisciplinary:
Ability to work with peers from the same discipline as well as other disciplines with the aim of finding the solution to a common problem.
Identifies and aligns with ISO core values: Respect, Integrity, Collaboration, Growth mindset and Pushing boundaries.
Selection process:
In selecting Advisors for the PoA, ISO will select the most appropriate candidates based on the evaluation of their qualification, experience, skills, as well as the following:
Confirmation that there is no conflict of interest,
Daily rate (in CHF/working day)
Confirmation that you are available as of the second half of 2023 when the first assignments are expected to be allocated to those selected
Shortlisted candidates will be contacted for a preliminary interview. Successful candidates will be advised if they are selected to be included in the PoA.
Disclaimer
The acceptance of a submission to the PoA is not to be construed as representing or creating any binding obligation on ISO to enter into any legal commitment whatsoever. Each mandate shall form the basis of a contract between ISO and the Advisor on the basis of ISO's template and shall be subject to Swiss law. ISO reserves the right to negotiate all terms and conditions to enter a formal contract with the selected Advisor, including regarding ultimate pricing. ISO is not bound to give any reason for rejecting any responses or part thereof.