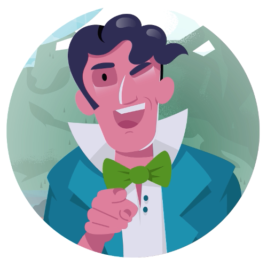 Description du poste
Researcher Atmospheric Perils
PartnerRe is a leading, privately owned, multi-line global reinsurer with a reputation of financial stability and strength, and a commitment to rebuilding businesses and communities after risk events around the world.
Our mission is to continue to be a financially stable and predictable business partner, supporting our clients with solutions tailored to their needs, delivering superior returns to our owner, providing rewarding opportunities for our people and making a positive contribution to society. To achieve this, we live by our values of Integrity, Performance, Collaboration, Straightforward Communication and Respect and Care.
Core to The PartnerRe Experience is our global nature. No matter where you sit in the company, you are part of something bigger. Our teams represent our truly international mindset, forging connections across office locations and all levels of the organization and building a network of mutual success. The result is a day-to-day experience that will allow you to:
Shape your own career
Grow in a supportive environment
Connect with a community of experts
Make an impact
View The PartnerRe Experience e-book to find out more about what it's like to work at PartnerRe.
This position is within the Catastrophe Research team, which is located in Zurich, and is part of a larger catastrophe management unit responsible for assessment of natural catastrophe risk.
The Research team is comprised of a group of highly skilled applied scientists, whose expertise on natural hazards is utilized throughout the company to support risk transfer decisions.
Your core responsibility will be to contribute to ongoing research projects, relevant to PartnerRe's view of risk and proprietary model development.
In more detail your main tasks are to:
Analyse and manipulate meteorological hazard, vulnerability and exposure datasets as inputs to catastrophe loss models
Contribute to the development of our proprietary Europe windstorm or tropical cyclone catastrophe models
Learn about different model methodologies, validate existing models and perform model sensitivity tests
Present findings to technical and non-technical audiences.
You are a passionate, early career scientist wanting to apply your deep scientific and technical knowledge to the problem of making risk transfer decisions.
The ideal candidate would have the following qualifications and personal qualities:
A masters degree or a PhD in the field of atmospheric and/or hydrological sciences, preferably with advanced knowledge in either meteorology, climatology, hydrology or environmental sciences.
A strong analytical background with experience in scientific analysis
Affinity and experience in programming (ideally in R) to perform data manipulation, statistical analysis and data visualization
Experience with NCAR Command Language (NCL) and other software to manipulate and analyse large GCM & RCM model output datasets would be advantageous
Interest in the application of risk assessment in the Re-/ Insurance industry
Ability to work independently as well as in a team towards common goals
Pro-active, solution oriented with a high level of self initiative
Good communication skills with the ability to present complex technical topics to non-technical audiences
Proficient (written and verbal) in English, other languages are a plus.
You are either an EU or Swiss citizen, or entitled to work in Switzerland.
What we can offer you:
The opportunity to work on applied research projects, where you can learn from Senior Specialists who will challenge you to deliver your best science. You will work in an international environment, meeting and working with other motivated professionals around the globe serving our clients with risk transfer solutions. An opportunity to learn and apply the introductory aspects of reinsurance.
One of PartnerRe's core strengths is its technical know-how, built over many years of investment in the right people working on the challenges of quantifying catastrophe risk. Be that person and join us!
PartnerRe provides a working environment in which diversity is valued, where all employees feel welcome, respected, and empowered to perform at their best.  We invite you to learn more about D&I at PartnerRe.
Thank you,
PartnerRe Hiring Team