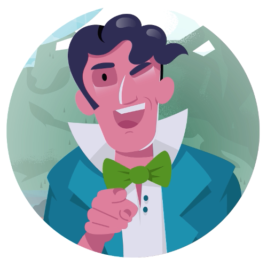 Job-Beschrieb
Environmental Management Specialist
Office of the High Commissioner for Human Rights (OHCHR) Sustainable Environmental Management Group (SEM Group) and its Chair, relevant teams across the Office (e.g., Programme Support and Management Services (PSMS), the environment team, country presences and human rights mechanisms) enhance OHCHR's sustainability practices and advocacy related to human rights and enviromental management.
Work Location: GENEVA
Expected duration: 6 Months
Duties and Responsibilities
I. Strengthen OHCHR's internal Sustainable Environmental Management (SEM) Group, its sub-groups and inter-office coordination efforts.
II. Collect, analyze, and disseminate good SEM practices across OHCHR including development of communication material.
III. Strengthen OHCHR field office capacity related to SEM through provision of direct technical support and development of appropriate tools, training, and capacity-building activities.
IV. Management of seed change programmes to ensure internal sustainability related project proposals are evaluated, selected, operationalized, and monitored.
V. Review existing policies and practices; and analyze operational data in liaison with internal OHCHR counterparts to feed into the development of new activities and practices.
VI. Lead projects and activities under the OEAP for SEM 2023 and assist with the development of an OEAP for 2024-2027.
VII. GHG reporting for OHCHR within the United Nations System including through Sustainable UN, Greening the Blue, 2050Today and under the UN Sustainability Strategy 2020 – 2030 including, but not limited to, by collecting, analysing, and reporting related data and supporting data collection for the carbon footprint of OHCHR HQ and its country presences.
VIII. Develop strategic institutional partnerships and joint activities in the field of SEM and support OHCHR advocacy related to SEM and human rights including the right to a clean, healthy, and sustainable environment.
IX. Provide additional support to OHCHR's SEM Group as needed.
Qualifications/special skills
Advanced degree university degree in Law, International relations, Political Science, Development, Environmental Policy, Administration, Business Management, Sustainable Environmental Management, or related subject is required. A first degree with 2 years of additional experience can be accepted en lieu of the advanced degree.
A minimum of one year of experience in sustainable development and/or environmental management and administration.
Experience in integrating environmental sustainability in management and/or operations is required.
Experience in designing, operationalizing and/or implementing programmes will be considered an asset.
Experience in integrating human rights aspects across policy, management and/or operations is desirable.
Training certificates in Environmental Impact Assessment and or programme management certification is highly desirable.
Languages
Fluency in English is required. Working knowledge of French language is desirable.
No Fee
THE UNITED NATIONS DOES NOT CHARGE A FEE AT ANY STAGE OF THE RECRUITMENT PROCESS (APPLICATION, INTERVIEW MEETING, PROCESSING, OR TRAINING). THE UNITED NATIONS DOES NOT CONCERN ITSELF WITH INFORMATION ON APPLICANTS' BANK ACCOUNTS.