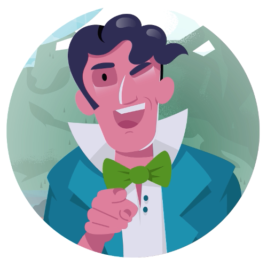 Job-Beschrieb
Head Structured Energy Management (f/m/d)
Date:  05-May-2023 Job ID:  7978 Company:  Alpiq AG Location:
Olten, CH
Contract Type:  Permanent Job Type:  Full-time position Job Level:  Managers LinkedIn:  #LI-SFCH
In the course of Alpiq's continuous improvement activities under our new Head of Trading, the decision was taken, to bundle our customer business into one dedicated organizational until called Structured Energy Management (SEM). This business unit supports Alpiq's Origination and Sales teams across Europe with pricing solutions as well as risk management and trading capabilities. SEM consists of three desks: Pricing and Structuring, Flow and Derivatives Trading, and Sales.
Main task 
Providing excellent risk management services to our clients and stakeholders
Maintaining positive interactions and alignment between trading and origination functions
Developing a risk management framework to provide best-in-class services for our clients' energy transition needs
Ensuring continuous development and improvement of tools and processes
Continuous improvement of trading expertise within SEM teams
Your profile
At least 10 years of trading experience, including relevant exposure to sales & origination activities
At least 5 years of team management experience
Solid technical and analytical background and solid understanding of European energy markets
Excellent influencing skills and stakeholder management
Strong strategic vision and continuous improvement mindset
What is also important to us!
Diversity and inclusion
At Alpiq, we believe in the power of diverse teams. We pay great attention to keeping our recruiting process free of any discriminatory bias and we actively use diversity as a selection criteria, when personal and functional requirements are met. We always strive to create an inclusive company culture, and an example of this is, that we try to offer part-time solutions for candidates who match our requirements. Is that important to you and are you really keen on a role, that is only posted as full time? If yes, then please reach out to us and we will check if we can find a solution that works for both sides.
Attractive employment conditions
The energy business is a small and complex world and it's important to us, to use contemporary and attractive employment conditions to attract the best talent. As a pan-European company, our conditions and benefits are adapted to the local markets. You can find more information about this on our career site. We are currently also reviewing our flexible working guidelines. If we meet in an interview, we will be more than happy to answer any questions you might have around this topic.
Data protection and process
At Alpiq, data protection is an important topic. Please pay close attention to the corresponding disclaimer, which appears in the online application form and explains in detail, what we do with your data. In regards to the recruiting process, we want to keep it as fair and transparent as possible. Even though we try to consider candidate needs individually, we are not always able to avoid standard communication, due to the high number of applications. Therefore, we kindly ask for your understanding. For more information about our recruiting process and some useful tips and tricks on how to apply, please follow this link.
Are you ready to apply now? Need more information about Alpiq? Then follow this link to our homepage.
Moritz Nauer Contact:  moritz.nauer@alpiq.com