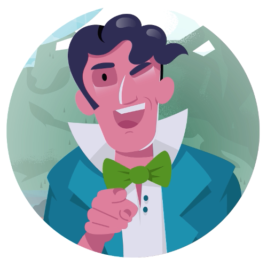 Job-Beschrieb
Mechanical Engineer (m/w/d) full time (100%)
Mycrobez, a Basel-based clean-tech startup, is revolutionizing the packaging- and construction-industry by supplying a price-competitive and completely biodegradable material-alternative to Styrofoam®, Medium-density fiber boards, and plastics: mushroom-based composites.
Mycrobez is seeking a highly skilled and motivated Mechanical Engineer with expertise in rapid prototyping, digital manufacturing, manual assembly, polymechanical experience, and mechanical engineering of production machines. The ideal candidate will also possess proficiency in production processes, FEA, CAD, pneumatics, and material selection for construction.
Key Responsibilities: 
Develop and design innovative mechanical solutions for production machines and processes,
utilizing rapid prototyping and digital manufacturing techniques
Perform manual assembly of mechanical components and conduct polymechanical tasks
Utilize FEA and CAD tools to analyze and optimize designs for performance, reliability, and costeffectiveness
Select appropriate materials for construction based on their mechanical properties and suitability for
specific applications.
Create and maintain engineering project documentation
Demonstrate expertise in pneumatics
Collaborate effectively with cross-functional teams
Qualifications: 
Bachelor's or Master's degree in Mechanical Engineering or a related field
Proven experience in rapid prototyping, digital manufacturing, manual assembly, and polymechanical tasks
Strong proficiency in mechanical engineering of production machines and production processes.
Expertise in FEA, CAD, and pneumatics.
Experience in material selection for construction.
Knowledge of mathematics, including analysis, group theory, and linear algebra.
Passion for technology and engineering, with a scientific thinking mindset.
At Mycrobez, we foster a culture of creativity, empowered work, and self-development. We believe in the power of interdisciplinary collaboration to drive impactful change and contribute to the transition to a circular economy. Our team of 12 young individuals from diverse backgrounds share a passion for using cutting-edge biotech technology to develop sustainable solutions. We are convinced that sustainable change is only possible in the long run if it is economically viable, and we strive to achieve this through innovation and automation.
Join our team and help us create a better, more sustainable future.