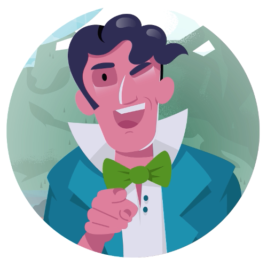 Job-Beschrieb
Power System Engineer m/f/d (80-100%)
Take your next career step at ABB with a global team that is energizing the transformation of society and industry to achieve a more productive, sustainable future. At ABB, we have the clear goal of driving diversity and inclusion across all dimensions: gender, LGBTQ+, abilities, ethnicity and generations. Together, we are embarking on a journey where each and every one of us, individually and collectively, welcomes and celebrates individual differences.
You will be creating and executing power system engineering solutions as part of the services team of Excitation systems business line in Switzerland. This includes advanced power system analysis, performing Grid Code Compliance studies onsite Commissioning of excitation systems In this role your skills and technical expertise will contribute to a variety of power system engineering projects.
This position reports to
Service Team Leader
Your responsibilities
Being the technical lead for grid code compliance studies with state-of-the-art simulation tools of complex scenarios including ABB and non-ABB components (e.g., Generators, excitation systems, Turbine and governors, protection systems, switchgear, transformers, hydrogen converters and power lines).
Execute, supervise, and support onsite or remotely commissioning, optimization, testing and analysis of excitation systems with focus on power system stability and other grid code compliance requirements (10-15% worldwide on-site activity).
Technically lead small service projects with focus to grid code compliance, especially regarding communication with stakeholders including customers, network operators, regulatory committees and third parties.
Ensuring quality deliverables on time and on budget.
Providing training and assistance to entry-level team members, customers, and other stakeholders.
Your background
A bachelor's degree in electrical engineering is mandatory, master's degree would be an advantage.
Minimum two years of experience in either commissioning for the power generation industry or as power system engineer responsible for power system studies.
Be fluent in English, German is beneficial.
In-depth knowledge of power systems, synchronous machines, and excitation systems and Profound understanding of control theory, data analysis and information technology.
Knowledge of at least one of DIgSILENT Powerfactory, PSS/E or similar simulation tools.
Willingness to dig deep into complex analysis, learn new things every day and become an expert the group can rely on.
Initiative, creativity, and great attention to detail as well as a collaborative, solution-focused approach, and strong written and spoken communication skills.
More about us
ABB is the world leading supplier of indirect (brushless) and static excitation systems, synchronizing equipment as well as consultancy packages like simulation and grid code compliance studies. ABB's solutions for excitation are part of a comprehensive suite of automation, electrical, rotating machine control, motors and generators that combine 125+ years of engineering experience and thousands of installations around the world Are you ready to take off a new journey with ABB? This is your opportunity! We look forward to receiving your application (documents submitted in English are appreciated). This recruiting process is led by Ceren Oezen, Talent Partner, Switzerland. If you want to discover more about ABB, take another look at our website www.abb.com. #LI-hybrid