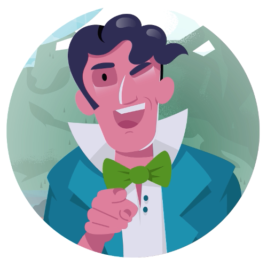 Job-Beschrieb
Professorship in Sustainability Governance
Associate Professor (Extraordinariat), 80-100%
The Centre for Development and Environment (CDE) has an opening for a Professorship in Sustainability Governance. The professorship will be established as an Associate Professor position (Extraordinariat) at an employment level of 80–100%. The professorship is associated with the Department of Social Sciences. Its activities are anchored at CDE and simultaneously contribute to the research, teaching, and services of the Department of Social Sciences.
TasksWith its focus on sustainability governance, the professorship addresses governance as a key lever for transformation towards sustainable development. It explores private sector governance strategies and processes, multi-stakeholder initiatives for natural resource and value chain governance, and globally networked processes of land and natural resource governance.
The professorship employs social science methods for case studies as well as context-sensitive generalization for regional and global syntheses as part of an inter- and transdisciplinary research approach aimed at making significant contributions to impact-oriented research for sustainable development. The research of the professorship is oriented towards CDE's key partner regions: South America, Southeast Asia, Africa, and Switzerland/Europe. With respect to teaching, the professorship is integrated in CDE's interdisciplinary study programmes and the study programmes of the Department of Social Sciences.RequirementsTo be eligible for the Associate Professor position (Extraordinariat), candidates must have a habilitation or equivalent qualification. Proven and internationally recognized achievements in research, teaching, and at the interface between science, politics, and society are also required for the professorship. Further, compatibility with the research priorities of the CDE Impact Area "Sustainability Governance" and the Department of Social Sciences is required. Advanced methodological competence in the social sciences and experience in inter- and transdisciplinary collaboration are expected. Proven skills in leading a larger research unit and familiarity with partnership-oriented research collaboration with scientists from the global South are required. We offerThe salary of this permanent position follows the personnel law of the Canton of Bern.The contact person is Prof. Dr. Ben Jann, President of the Appointment Committee, Tel. +41 31 684 48 31 or ben.jann@unibe.ch.
For further information, please contact Prof. Dr. Thomas Breu, Director of the Centre for Development and Environment (CDE), Tel. +41 31 631 30 58 or thomas.breu@unibe.ch. The University of Bern seeks to increase the proportion of women in academic leadership positions and thus strongly encourages female scientists to apply. The position may be filled on a job-sharing basis.
Applications, written in German or English, should include a letter of motivation, a curriculum vitae, a list of publications and courses, a list of third-party funds raised, and a short research plan describing the proposed research focus for the professorship. The application documents should be submitted as a single file (PDF).
Application materials must be submitted electronically (as a single PDF file) by 28 November 2022 to the University of Bern, Department of Social Sciences, Fabrikstrasse 8, CH-3012 Bern, at the following email address: applications.sowi@unibe.ch.
www.unibe.ch
Apply now
Die Bewerbungsfrist endet in 12d 23h 22min