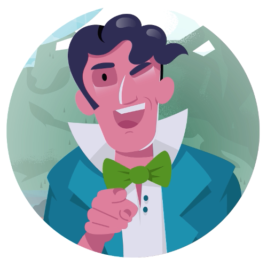 Job-Beschrieb
At Swarovski, where innovation meets inspiration, our people desire to explore, experience and create. As a Senior Sustainability Manager​, you will get a chance to work in a rewarding role within a diverse team that is pushing boundaries. Be part of a truly iconic global brand, learn and grow with us. We're bold and inventive, revealing astonishing things like no one else can. A world of wonder awaits you.
About the job
In this exciting position, you will report directly to the Head of Sustainability, accompanied by a team of best-in-class specialists, with whom you will develop and lead sustainability initiatives, with a focus on social strategies and programs as well as be the lead for our global sustainability reporting. But most of all, you can expect interesting and varied tasks within an agile business environment enjoying a hybrid working model for greater work-life flexibility.
Your responsibilities include, but are not limited to: 
Ensure quality and timeliness of sustainability reporting across Swarovski Crystal Business. This includes the ongoing content management as well as ensuring thought leadership on sustainability reporting requirements, materiality/GRI and implementing the EU Taxonomy regulation
Act as a trusted advisor on 'Equality, Diversity & Inclusion (EDI)' throughout the organization, further developing and shaping our EDI strategy and roadmap including goal setting and company commitments in collaboration with corporate HR, while monitoring diversity & inclusion trends and industry best practices. Partner with leaders of all levels across business functions and Corporate HR to integrate diversity & inclusion practices into all core business processes along our value chain, including external and customer facing activities such as product creation, sourcing, omnichannel experience and more
Leverage profound knowledge of Human Rights including considerations of corporate due diligence (HRDD) to avoid human rights violations in own locations and supply chains. Perform evaluation of risk management systems and use of risk analyzes to assess human rights and environmental risks in the value chain and the development of solutions and concepts for identifying and remedying violations, staying abreast of existing & forthcoming legislation regarding human rights
Promote sustainability understanding and action throughout the company by further developing a program of people- and planet-related trainings for different audiences
Lead sustainability related initiatives throughout the SCB business, driving progress across the focus areas of our strategy in collaboration with teams in various departments
About you
We are looking for a unique and amazing talent, who brings along the following:
Specialized knowledge across different fields of sustainability – with a focus on the social areas such as 'Human Rights', 'Equality, Diversity, Inclusion' as well as Sustainability reporting standards (e.g. GRI) and regulation (EFRAG, SASB, CSRD, etc).
Minimum 5 years of professional experience in a sustainability related role, with main focus on social aspects, like Diversity & Inclusion, Human rights​, etc., preferably within production and/or retail industry
Masters' degree in social sciences, law, gender studies, or other relevant areas
Excellent English proficiency, presentation, and communication skills
Experience in translating data and analytics into insights, telling stories, driving decisions and measuring impact
Being able to connect sustainability/Diversity & Inclusion strategy to business priorities and drive meaningful change​
Additional knowledge of environmental sustainability (greenhouse gas, circularity, waste, etc.) is preferable​
Proven track record of facilitating company-level initiatives with multiple stakeholders and lateral leadership skills​
Can-do attitude, strong ownership and proactivity as well as resilience and pragmatism​. Team player.
Ability to lead multiple concurrent projects, strategic mind with strong project management skills and structured way of working.
About Swarovski
Swarovski unifies all parts of its organization under one spellbinding idea and brings forward a wondrous new world of crystal craftsmanship. Founded in 1895 in Austria, the company designs, manufactures and sells the world's highest quality crystal, genuine gemstones, Swarovski Created Diamonds and zirconia, jewelry, and accessories, as well as crystal objects and home accessories. Together with its sister companies Swarovski Optik (optical devices) and Tyrolit (abrasives), Swarovski Crystal Business forms the Swarovski Group.
A responsible relationship with people and the planet has always been an integral part of Swarovski's heritage. This manifests today in the company's well-established sustainability agenda with youth-focused education programs and foundations to promote human empowerment and conserve natural resources to achieve positive social impact.
Swarovski is an equal opportunity employer. We give our people the guts to celebrate individuality and pride ourselves on creating a workplace where people feel involved, respected, valued, connected, and heard. A place where anyone/everyone belongs. All aspects of employment including the decision to hire, promote, discipline, or discharge, will be based on merit, competence, performance, and business needs. We do not discriminate based on race, color, religion, marital status, age, national origin, physical or mental disability, medical condition, pregnancy, gender, sexual orientation, gender identity or expression, veteran status, or any other status protected under the law of the countries we operate in.