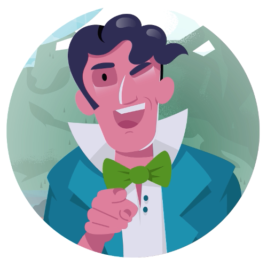 Job-Beschrieb
A career at our company is an ongoing journey of discovery: our 60,300 people are shaping how the world lives, works and plays through next generation advancements in Healthcare, Life Science and Electronics. For more than 350 years and across the world we have passionately pursued our curiosity to find novel and vibrant ways of enhancing the lives of others.
United As One for Patients, our purpose in Healthcare is to help create, improve and prolong lives. We develop medicines, intelligent devices and innovative technologies in therapeutic areas such as Oncology, Neurology and Fertility. Our teams work together across 6 continents with passion and relentless curiosity in order to help patients at every stage of life. Joining our Healthcare team is becoming part of a diverse, inclusive and flexible working culture, presenting great opportunities for personal development and career advancement across the globe.
BDC Spécialiste HVAC
Le Biotech Development Center (BDC) est un investissement phare de Merck, qui répond à l'ambition et de la stratégie du secteur santé de notre compagnie.
En co-localisant les activités sous la responsabilité des organisations R&D(Research & Development) et GHO (Global Health Operations), le BDC pose un pont supplémentaire entre la recherche et la production. Le BDC intègre les dernières technologies telles que des unités de production biotechnologique en continu et des laboratoires de haute technologie.
Votre Rôle:
Intégré.e à l'équipe projet, vous:
Etes responsable de la maintenance opérationnelle et du dépannage HVAC de l'ensemble du bâtiment BDC
Supportez le projet durant les phases de construction, de démarrage et de qualification
Préparez l'exploitation et la maintenance de l'infrastructure industrielle
Etes entièrement dédié.e à la réalisation et au succès du projet
Agissez en tant que futur.e exploitant.e des Utilités du bâtiment BDC.
Qui êtes-vous ? :
Diplôme : CFC technique ou brevet Ecole Technique
Brevet Fédéral de Thermiste ou formation équivalente
Spécialiste en Opération et maintenance pour les équipements de production et distribution de vapeur industrielle
Indépendant.e et orienté.e résultat
A l'aise dans la rédaction de procédures
Connaissance de l'environnement GMP
Intéressé.e dans l'opération quotidienne des systèmes Utilités
Connaissance des systèmes GMAO, en particulier SAP Plant Maintenance
Anglais parlé et écrit, niveau B1 minimum
English Version
Your role:
The Biotech Development Center (BDC) is the Company next flagship biotech investment in line with Company's ambition to stay The Vibrant Science and Technology Company and of our Healthcare business sector's strategy to become a Global Specialty Innovator and always better serve our patients.
Co-locating activities under responsibilities of both R&D and GHO organizations, the Biotech Development Center will build an additional bridge between research and manufacturing and help secure capacity and agility to deliver biotech clinical trial material. The Biotech Development Center integrate the latest leveraging technologies of the future such as continuous manufacturing and high-tech laboratories.
Integrated in project team, your mission is to:
Work with pharmaceutical HVAC units in respect of GMP regulations
Responsible of operational maintenance and troubleshooting for the HVAC of the entire BDC building
Support the project during phases of construction, startup & qualification
Prepare the future operation & maintenance setup
You are fully dedicated to project achievement and success
You act as future end-user for BDC Technical Operations
Who you are:
Education level: CFC or ETS in technical field
Self-driven and result oriented
Comfortable in writing and documentation
Specialist in operation and maintenance of HVAC systems
Knowledge in operation and maintenance of refrigeration systems for cold rooms and freezers
Knowledge in GMP and Qualification of Pharma systems
Interested in future routine operation of Utilities systems
Knowledge in CAMMS (SAP PM) and MS Tools
English spoken
What we offer: We are curious minds that come from a broad range of backgrounds, perspectives, and life experiences.
We celebrate all dimensions of diversity. We believe that it drives excellence, innovation, and human progress. We care about our customers, patients, and our rich mix of people. This diversity strengthens our ability to lead in science and technology.
We are committed to creating access and opportunities for all and empower you to fulfil your ambitions. Our diverse businesses offer various career moves to seek new horizons.
Join us in building a culture of inclusion and belonging that impacts millions and empowers everyone to bring their curiosity to life!