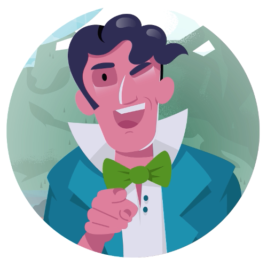 Job-Beschrieb
Your tasks
Collaborate and align across the divisions to lead and implement sustainability projects across the company to support the "Social" pillar of ESG
Manage the Health & Safety Group program and support divisions to drive accidents down with a focus on Global standards, audits, training, campaigns, communication and trend analysis of the global accidents
Implementation and roll out of the group Biodiversity program
Group implementation and program management of Corporate Citizenship projects, assessing group partnerships and streamlining best practise and communication in this area across divisions
Support in the preparation of the Annual Corporate Sustainability Report ensuring that all applicable disclosure frameworks are covered (GRI, TCFD, SASB etc.)
Your profile
Experience with sustainability (approx. 5-10 years)
Experience of working in an international work environment
Relevant degree in e.g. sustainability, biology, chemistry or engineering but also a business degree or equivalent
Excellent know how of OHSAS 18001& ISO 14001
Excellent know how in carrying out HSE Internal Audits
Ability to manage cross-functional and cross-area interfaces
Project management expertise
Ability to communicate openly and confidently with strong presentation skills
Fluent in English; any additional language is a plus
Benefits
Clear vision and purpose "We are a sustainability and innovation leader providing superior customer value" is our vision and this is what guides us. Our purpose "becoming better every day – since 1802" is what inspires us in our daily work. Sustainability and innovation focus We have high sustainability and innovation goals. Let's work towards a sustainable future together. Excellent learning tools At GF we provide development opportunities for everyone. We offer global learning tools as well as trainings and specialized courses. Great career opportunities GF as a global acting company provides many opportunities regarding career growth. We also offer a dedicated talent management process (MyNextBigStep@GF) to boost your career. Sport Activities We support the purchase of a fitness studio membership from the center of your choice with a subsidy. We also offer active health promotion with other sport activities. Flexible working conditions Wherever possible we offer flexible working hours as well as the possibility to work remotely.
Your contact
René SaiuHR Manager Corporate+41 52 631 11 11WebE-Mail Amsler-Laffon-Strasse 9
8201 Schaffhausen
Switzerland View larger map
Your work route
Apply now
Who we are
Georg Fischer (GF) comprises three divisions: GF Piping Systems, GF Casting Solutions and GF Machining Solutions.
The Corporation is headquartered in Switzerland and has 15'000 employees worldwide. GF is the preferred partner of its customers for the safe transport of liquids and gases, lightweight casting components, and high-precision manufacturing technologies.