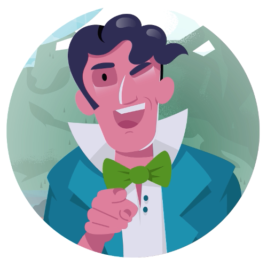 Job-Beschrieb
Engineer energy technology/ environmental management (f/m/d) as Energy Manager
Anforderungs-ID

2022-41750
Arbeitzplätze

DE-Göttingen | CH-ZH-Küsnacht | DE-ST-Nachterstedt | DE-RP-Koblenz | DE-NW-Plettenberg | CH-VS-Sierre | FR-38-Voreppe | IT-Bresso | IT-Pieve Emanuele | UK-Warrington
Organisation

Novelis SIG Nachterstedt Manufacturing Facility
Kategorie

Qualität und technische Dienstleistungen
Zusätzliche Standorten

CH-ZH-Küsnacht | DE-ST-Nachterstedt | DE-RP-Koblenz | DE-NW-Plettenberg | CH-VS-Sierre | FR-38-Voreppe | IT-Bresso | IT-Pieve Emanuele | UK-Warrington
Zeitplan

Regulär Vollzeit
Stadt

Göttingen
Land

DE
Positionsübersicht
Who we are
Novelis is driven by its purpose to shape a sustainable world together.
As a global leader in innovative products and services and the world's largest recycler of aluminum, we partner with customers in the automotive, beverage can, aerospace and specialties industries to deliver solutions that improve the benefits of balanced lightweight aluminum.
We have a coordinated network of technically sophisticated rolling and recycling plants as well as foundries across 33 facilities in 9 countries throughout North America, South America, Europe, and Asia with just under 12,690 employees worldwide. The company is headquartered in Atlanta, USA.
Our customers include some of the largest and best-known brands in the world, including Coca-Cola, Ford, BMW, Jaguar Land Rover, Nespresso, Samsung, and others. In addition, Novelis is leading the industry with its sustainability and recycling efforts.
Become part of our mission to create a sustainable world and start at one of our European locations in Germany, Switzerland, UK, France, or Italy as soon as possible:
Engineer energy technology/ environmental management (f/m/d) as Energy Manager
Verantwortlichkeiten & Qualifikationen
What awaits you:
You are responsible for the plant's energy management system, and you develop an energy vision and strategy
You observe the market and develop sustainable approaches from it
You create an energy saving plan and implement it
You will lead the monthly review of the plant's energy management and prepare reporting
You will ensure that deviations from business targets are appropriately identified and escalated, and you develop appropriate countermeasures
You plan energy-related systems for new projects and monitor the implementation of projects and measures on energy issues
You assess energy consumption and design energy programs that increase energy efficiency and reduce energy-related costs
You refine and implement metrics to verify the effectiveness of measures and monitor energy KPI's
You develop improvement proposals to improve performance and work closely with other divisions and plants to achieve our targets
You create energy awareness in the plant by conducting training on the topic
You will be the point of contact for all energy issues and represent the plant on energy issues regionally and globally to a wide range of stakeholders
You will secure funding, undertake energy and emissions applications and minimize the CO2
How you convince us:
You have successfully completed a degree in engineering, environmental management, energy technology or comparable
You have at least three years of professional experience, ideally in the metal industry or another energy-intensive industry
You have strong communication skills, the ability to work in a team and business acumen
You inspire with your ability to work in a diverse environment and drive change
You practice results-oriented project management
You are a driver of the Novelis safety culture
Very good English skills complete your profile
What Novelis offers you:
A permanent position with the global pioneer for technology and sustainability in the future market of aluminum processing and recycling
An attractive salary package as well as a company pension plan
Flexible working time models
An employee parking lot and a company restaurant
Corporate Benefits: Attractive purchasing benefits from well-known companies such as Apple, WMF, Sixt or Adidas
An open corporate culture with the opportunity to drive things forward and contribute ideas
High occupational safety standards including free occupational medical care as well as an offer within the framework of health management
Targeted promotion of your professional and personal development within Novelis through individual personal development programs
The opportunity to shape a sustainable world together
Have we caught your interest?
Then become part of our team! We are looking forward to your application!
You can apply easily with your resume via our application system in less than 5 minutes.
Please note that postal applications cannot be processed and considered.
We live diversity and therefore welcome all applications – regardless of gender, nationality, ethnic and social origin, religion/belief, disability, age, sexual orientation, and identity.
Standortprofil
Die beiden Werke in Nachterstedt in Sachsen-Anhalt beschäftigen zusammen rund 1.200 Mitarbeiter und gehören zu den größten Arbeitgebern der Region. Das Walzwerk liefert hochwertige oberflächenveredelte Aluminiumprodukte an die Automobil- Dosen- Industrie- und Baumärkte. Das Recyclingzentrum ist das weltweit größte Aluminium-Recyclingzentrum das sich dem Recycling von gebrauchten Getränkedosen (UB) und verschiedenen anderen Abfällen widmet und bis zu 400.000 Tonnen Aluminiumblechbarren aus recyceltem Material produziert. Die Region vermittelt mit vielen Outdoor-Aktivitäten ein echtes Kleinstadt-Lebensgefühl. Nachterstedt ist auch nicht weit von der deutschen Hauptstadt Berlin und auch von Leipzig entfernt. Novelis Nachterstedt ist einer der wichtigsten Arbeitgeber in der Region und engagiert sich stark in lokalen Aktivitäten von der Unterstützung von Sportveranstaltungen bis zur Zusammenarbeit mit lokalen Schulen und Universitäten um das Interesse der Schüler und Studenten an Wissenschaft und Technologie zu steigern. Das Werk ist auch für seine kontinuierliche Unterstützung der Sicherheitserziehung vom Kindergarten bis zur örtlichen Feuerwehr bekannt.
Optionen
Bewerben Sie sich für diesen Job onlineBewerbenTeilenDiesen Job per E-Mail an einen Freund sendenEmpfehlenSorry the Share function is not working properly at this moment. Please refresh the page and try again later.In Ihrem Newsfeed teilen
Verbinden Sie sich mit uns!
Nicht bereit sich zu bewerben? Verbinden Sie sich mit uns für allgemeine Betrachtung. Anwendungs-FAQs
Software bereitgestellt von iCIMS
www.icims.com