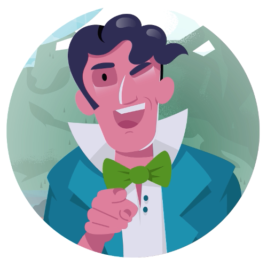 Job-Beschrieb
Switzerland, Stein
Today, Lonza is a global leader in life sciences operating across three continents. While we work in science, there's no magic formula to how we do it. Our greatest scientific solution is talented people working together, devising ideas that help businesses to help people. In exchange, we let our people own their careers. Their ideas, big and small, genuinely improve the world. And that's the kind of work we want to be part of.
Located in Stein, Switzerland our successful CDMO Business Unit Drug Product Services (DPS) currently offers exciting opportunities. Become part of a group that enables its customers to meet some of the greatest challenges in patient treatment and join us by applying for the position of Engineer HVAC & Utilities Lead.
Key responsibilities:
As a member of the Plant Engineering Leadership Team of the global strategic growth project, responsible for all aspects regarding engineering, maintenance, troubleshooting and operation of Black-, Clean Utilities & HVAC

Manages a team of supervisors and specialists with full responsibility for all aspects of human resource management

Participate in FATs, construction walkdowns, C&Q to allow a smooth hand-over and perform PQ testing of clean utilities (including microbial monitoring, which is based on respective risk assessments).

Risk analysis, operational SOPs and work instruction will be established with focus on process equipment, gowning, room status and cleaning

Support risk analysis and establish Sops and work instructions for the new facility and equipment in the area of responsibility

Maintaining qualification status (regarding safety and cGMP) of the assigned areas

Consistent recording and maintaining data of functional locations, equipment and spare parts, spare part lists, instruction manuals and SOPs, etc.

Maintaining history and records in SAP and actual status of plant PIDs

Ensures the proper operation and availability of Clean Steam, Water for injection, Heating Ventilation & Air Conditioning Systems (HVAC) equipment in compliance with GMP requirements

Ensures and manages the interfaces to Manufacturing, Plant Engineering, QA, QC, Environmental Monitoring group, logistics and supply chain

Ensures deviation and change management across its entire area of responsibility. Represents facility during inspections and audits as SME for area of responsibility

Supports the Capital Investment projects and innovation projects as expert in his area
Key requirements:
MSc Degree in Engineering, Pharmaceutical Technology or equivalent

Extensive work experience in Pharma Industry, ideally in Engineering and Operations

knowledge of sterile Drug product manufacturing and GMP regulations

Ability to effectively communicate, collaborate, and foster positive interactions with team members and stakeholders

Strong leadership skills, must be capable of motivating others, creating a positive work climate

Fluency in German and English
Every day, Lonza's products and services have a positive impact on millions of people. For us, this is not only a great privilege, but also a great responsibility. How we achieve our business results is just as important as the achievements themselves. At Lonza, we respect and protect our people and our environment. Any success we achieve is no success at all if not achieved ethically.
People come to Lonza for the challenge and creativity of solving complex problems and developing new ideas in life sciences. In return, we offer the satisfaction that comes with improving lives all around the world. The satisfaction that comes with making a meaningful difference.
Reference: R49849
Apply Switzerland, Stein

Die Bewerbungsfrist endet in 27d 3h 39min