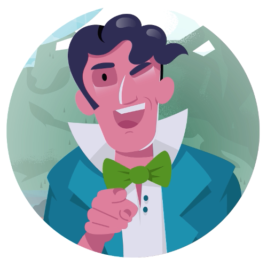 Job-Beschrieb
Helping Farmers. Fighting climate change.
Syngenta Crop Protection is committed to helping farmers around the world grow productively and sustainably. We measure our success not just by our business performance, but also by the benefits we bring to farmers and the environment.  As a leader in agriculture, we bring cutting-edge technologies and solutions that enhance crop and soil health and ensure a more sustainable future for agriculture. Our commitment to sustainability also drives our efforts to reduce our carbon footprint and other environmental impacts of our production and supply operations, throughout our entire supply chain.
We are looking to expand our team of passionate, self-starting, and talented professionals to help us ensure we meet our 2030 scope 1, 2, and 3 commitments and bring these commitments to life in our everyday operations.
Do you have a high set of Leadership skills to influence a wide range of stakeholders? Are you able to manage complex relationships across a diverse global team? And you are quality orientated while keeping an eye on the big picture. In this case, this position might be a perfect fit for you.
As Environmental Sustainability Assessment Portfolio Lead you will lead Syngenta's team of lifecycle assessment experts. You will be in charge of scaling up lifecycle assessments across our entire product portfolio and building a carbon accounting system. And you going to build capabilities within the organization to understand and minimize the impact of our products and services on the environment.
Accountabilities
Create, own and lead Syngenta's Life cycle analyses methodology and capabilities
Lead the creation of Syngenta's carbon accounting system
Build environmental assessment capabilities within the project teams, and the wider R&D, commercial and P&S community.
Lead the development of the Group-wide Portfolio Assessment Tool
Provide forward thinking and insights into the development of environmental regulations and sustainability metrics
Integrate the sustainability vision and metrics of different parts of the business into a holistic framework (crop protection use, precision agriculture, chemical manufacturing etc.)
>10 years' experience in applying Life cycle analyses in a business environment, a true expertise in the subject
Experience in building and rolling out LCA methodology and thinking in a large corporation
Experienced in working in a matrix environment (a few direct reports and provides direct leadership to a group of around 10 people; leads capability to build for >200 people)
Environmental Engineering or Environmental Science degree, or other degrees with a significant specialization in sustainability, or technical degree with subsequent specialization on LCA in various roles
Understanding of environmental impact and sustainability assessment concepts, ideally knowledge of reporting frameworks (e.g. GHG Protocol, Environmental Product Footprints, ISO) and practical experience in environmental assessment, life cycle assessment (LCA) with working knowledge of LCA tools
Fluent in English and highly numerate, other languages a plus
In return, you will become a crucial member of our team, and will be part of actively shaping a field of great importance for Syngenta going forwards. Your work will make a tangible difference and contribute directly towards achieving our climate commitments. 
We offer a variety of financial and non-financial benefits including:
We offer a position which contributes to valuable and impactful work in a stimulating and international environment
Flexible working arrangements and environment with an open culture and diverse workforce
The opportunity to work with and learn from highly qualified and experienced employees
Learning culture (Together we Grow) and wide range of training options
You will profit from a competitive pension fund plan, attractive bonus system, onsite doctor, gym, canteen, and other benefits (Family friendly initiatives, Child and Family allowance…)
Syngenta is an Equal Opportunity Employer and does not discriminate in recruitment, hiring, training, promotion or any other employment practices for reasons of race, color, religion, gender, national origin, age, sexual orientation, marital or veteran status, disability, or any other legally protected