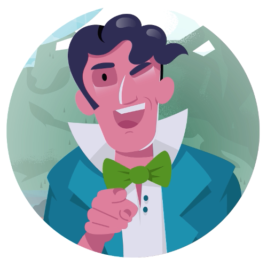 Job-Beschrieb
Oxyle is a multi-award winning Swiss based cleantech start-up founded in 2020. Our mission is to protect the health of our precious bodies of water by eliminating discharge of persistent and toxic micropollutants like pesticides, hormones, pharmaceuticals, and chemicals at their source, using our efficient, cost-effective, and sustainable water treatment technology. Our game-changing solution completely degrades organic contaminants from wastewater without filtering, absorbing, or generating secondary waste and will revolutionize the wastewater treatment sector.
The opportunity
We are a passionate and dynamic team, committed towards protecting the health of our precious bodies of water. We are looking for an enthusiastic and talented individual to optimize and develop our innovative water treatment process. Working closely with our team of specialists, you will have the opportunity to apply your skills and knowledge to contribute towards developing a high-impact product on the market that promotes multiple sustainability goals. You will be a part of a sustainable company with a vision of creating a positive impact on our environment.
Do you want to be a part of the exciting cleantech start-up culture? Do you want to develop professionally in a fast-growing multidisciplinary team? Do you want to make an impact by eliminating discharge of toxic pollutants into our environment? If yes, we would be delighted to get to know you!
Your key responsibilities
Develop and optimize Oxyle's water treatment process for micropollutants removal.
Define experimental methodologies and execute experiments to study the efficiency of our treatment process in a variety of process conditions.
Conceptualize innovative treatment combinations that reduce footprint and OPEX while delivering enhanced performance.
Identify and implement pre- and post- wastewater treatment solutions for our customer projects.
Work within cross-functional teams to continuously develop and identify overall optimal treatment process for our customers.
Lead and deliver TEA, LCA, and OPEX estimations of our treatment technology.Data analysis, presentation, and reporting of technical results for customer reports.
Work in close collaboration with customers, technology partners, and suppliers.
What you need to bring to the role
MSc or PhD in Environmental Engineering, Industrial Science, Chemical Engineering, Process Engineering, or equivalent.
2+ years of professional experience in water treatment, process development field or related field.
Strong expertise in wastewater treatment & advanced oxidation processes preferred.
Proven experience in taking initiative and managing projects and people.
Unique contribution of thought, experience, background, and skills in supporting the development of our product.
Extensive project management skills to implement specified project goals with adherence to time, cost, and quality requirements.
Demonstrated ability to effectively multitask and take calculated risks to achieve ambitious goals.
Prowess to effectively communicate, collaborate, and foster positive interactions with team members.
Ability to analyze, interpret, and clearly present complex ideas and data in a meaningful manner.
Spoken & written fluency in English. German skills are a strong plus.
Your mindset
Strong drive to solve complex and challenging tasks in a creative and organized manner.
Self-motivated and proactive individual who is passionate about new technologies.
Intrinsic motivation to shape the future of our company together actively and innovatively with us.
Ability to work under pressure and prioritize tasks to meet internal and external deadlines.
Hands on approach to problem solving and strong strategic decision-making skills.
Motivated by a collaborative working style to reach ambitious goals.
Highly driven, detail-oriented, ambitious individual who is always up for a challenge.
Looking forward to working in a dynamic and challenging start-up environment.
What we offer
Entrepreneurial company with a non-hierarchical mindset.
A passionate and international team where you can move the needle to create a sustainable impact.
A welcoming workplace with people from diverse cultures, backgrounds, and experiences.
Open work culture where your inputs, individuality, and concerns are always taken into consideration.
Flexible and trust-based working hours with the comfort of working from home when needed.
High exposure and directly working with senior management.
Opportunity to help you develop valuable soft skills.
25 days paid annual holidays.
Winter Recharger.
Team events and team building activities throughout the year.
Office happy hours, lounge room and open terrace with a great view to relax and unwind.
Public transport subsidies.
Generous retirement plan.