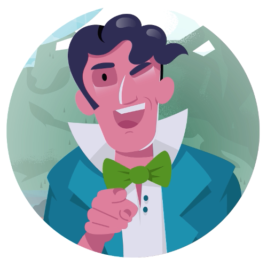 Job-Beschrieb
The Position
We are looking for you! You have a big passion for environmental sustainability. Greenhouse gas emission accounting and reductions, energy optimization and generally reducing Roche s overall Eco-balance are a real concern to you and you want to be part of the solution.
This is a huge opportunity for you to be actively involved in shaping Roche's current and future sustainability performance on a global scale. In this role you will support Group SHE, along with the global engineering and energy community, to reduce our global environmental footprint and achieve our ambitious environmental goals.
You will advise our affiliates on issues related to the planning, construction, operation and maintenance of buildings, plants and installations. You will represent Group SHE in important
programs like data analytics, the Science Based Targets Initiative, TCFD, EU-Taxonomy, 100 % Renewable Electricity, Sustainable Energy Future roadmaps, etc. In addition, you will support our
responses to sustainability rating questionnaires and environmental sustainability-related questions from external communities.
Job Deliverables and Milestones
You will be responsible for project managing our environmental programs and activities, supported by our team. You will help identify opportunities and remove obstacles on Roche s road to zero Scope 1 & 2 greenhouse gas emissions and, by partnering with procurement, support Scope 3 action programs.
There is an engaged and diverse energy community within Roche, that you will engage, support, share your passion for sustainability and help implement sustainability-related projects. You will support sites in setting coordinated SHE goals and action plans.
By monitoring, reviewing and assessing the performance and progress of global environmental protection activities towards our goals you will bring value and help us implement our strategy.
You will coordinate responses to rating questionnaires and respond to questions from investors, customers, NGOs, media and other stakeholders. Communication of environmental matters is
paramount, and you will support this in close cooperation with communications, media relations and investor relations for Roche internally and externally (media, authorities, NGOs, etc.).
Who you are
You are open to new ideas, conscientious, careful, tenacious, and self-motivated. You appreciate working in a performance-oriented environment that is based on mutual respect, cooperation and scientific arguments.
The necessary qualifications are:
Scientist or engineer, with a university degree in chemistry, biology, or environmental sciences, or a similar discipline
Experience in working for an ambitious multinational company at the forefront of sustainability
Experience with data gathering and analytics, the Science Based Targets Initiative, TCFD, EU-Taxonomy, and other regulatory programs etc. is seen as a key advantage for the applicant
Highly motivated team player ready to work in a global team of environmental sustainability experts
Ability to lead global projects and initiatives
Writing and communications skills when issuing global guidance documents and compiling presentations in high scientific quality suitable for communication with business and external stakeholders
Service orientation, resilience, ability to work under time pressure
Interest in new developments related to environmental sustainability
Very good written and oral skills in English and ideally also in German
Working from home is possible one or two days per week also depending on regulatory requirements for cross border commuters, if applicable. For team cohesion and good coordination, it is desirable to come to the office in Basel three days a week as a rule. All team members must be present together on a specified day of the week.
Who we are
At Roche, more than 100,000 people across 100 countries are pushing back the frontiers of healthcare. Working together, we ve become one of the world s leading research-focused healthcare groups. Our success is built on innovation, curiosity and diversity.
Basel is the headquarters of the Roche Group and one of its most important centres of pharmaceutical research. Over 10,700 employees from over 100 countries come together at our Basel/Kaiseraugst site, which is one of Roche`s largest sites.