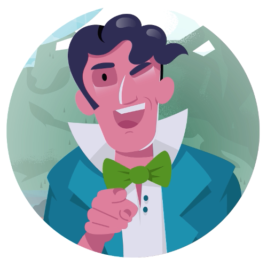 Job-Beschrieb
Job ID:  60255 Date:  Aug 10, 2022 Hybrid Job function:  Quality, SHE & Security Experience level:  Experienced Hire Business:  Operations
Global Environmental Manager
DSM – Bright Science. Brighter Living.TM
Royal DSM is a global, purpose-led, science-based company active in Nutrition, Health and Sustainable Living. DSM's purpose is to create brighter lives for all. DSM addresses with its products and solutions some of the world's biggest challenges while simultaneously creating economic, environmental and societal value for all its stakeholders – customers, employees, shareholders, and society at large. DSM delivers innovative solutions for human nutrition, animal nutrition, personal care and aroma, medical devices, green products and applications, and new mobility and connectivity. DSM and its associated companies deliver annual net sales of about €10 billion with approximately 23,000 employees. The company was founded in 1902 and is listed on Euronext Amsterdam.
More information can be found at www.dsm.com.
What you'll do:
As a Global Environmental Manager, you will be leading large networks of environmental professionals within DSM, to manage clear multi-year plans, develop/support the development of DSM processes and standards, to ensure standard implementation and report on progress. You will be engaging the global networks to well work together, in an aligned and coordinated way with other colleagues from Ops Sustainability and Safety, Health and the Environment (SHE) organizations.
We bring:
A hybrid workplace that offers flexibility to employees across the business
The chance to shape DSM and its impact for years to come
Diverse employees who aren't afraid to think outside of the box
A team that truly cares about sustainability, each other, and our customers
A supportive environment where you're empowered to grow and share your ideas
A truly global exposure within the SHE organizations
Your key responsibilities:
Development and implementation of environmental standards
Manage the process of DSM Global Environmental standards development, maintenance, and implementation within DSM (e.g. Reporting Standard for the Environment, ISO 14001, DSM Water standard, environmental part of SHE requirements)
Contribute to the multi-year plan/targets/policy for Environmental Management practices in compliance with DSM strategy, other DSM requirements and plans, relevant laws and regulations and DSM risks and opportunities
Support and track implementation of environmental standards and multi-year plan through environmental Tier2 networks and Environmental Management Team meeting
Develop and support the development/update of standards
Lead large networks of environmental professionals
Lead DSM Environmental Management Team meeting (EMT) and participate to SHE-lt to share status and get approval for new standard and standard updates
Lead Environmental Tier2 network for EMEA region and coordinate Environmental Tier2 networks for China and Americas with local Tier2 leads
Participate to monthly regional SHE review meetings and SHE operational meetings
Stay connected to key stakeholders (Ops Sustainability Engine, Engine SHE, site SHE organization, Regional SHE organization, Environmental Tier2 organization, COA etc.)
Closing the loop on environmental management systems
Develop internal audit plans to meet Reasonable Assurance for environmental reporting and ISO14001 requirements, ensure audit staffing and audits close the loop
Perform internal audit process, 2nd line approval for environmental reporting, Materiality Assessment/reporting SOP review and approval, Water Risk Assessment review
Develop competencies/ trainings in DSM to support internal audit process, 2nd line approval for environmental reporting, Materiality Assessment/reporting SOP development, review and approval, Water Risk Assessment review
Organize multi-site ISO14001 certification together with Quality organization and SGS
Report quarterly on environmental management activities and status against multi-year plan as part of SHE reporting
Evaluate the effectiveness of DSM environmental management system and propose solutions for improvement
Ensuring review and use of good quality environmental results
Be co-responsible for review and quality of environmental reporting (together with other environmental management team members)
Support appropriate story-telling on environmental achievements in the annual reporting and other external reporting processes (e.g. CDP)
You bring:
Master's degree by technical education and/or similar experience level.
Minimal 5 years' experience in an operations environment (2nd/3rd career step).
Expertise in the field of SHE, especially environment; specific knowledge in designated competence areas. Experience in environmental reporting, ISO14001 and environmental audit is a strong differentiator
Well-developed project management and consulting skills, ability to work structured according to schedule
Effective communication skills in various cultures and languages.
Natural ability to connect and engage at all levels, good influencing, and leadership skills.
Familiar with working in an international environment, enjoy working in teams of various backgrounds and sensitive to cultural differences.
High level of conceptual and analytical thinking.
Willingness to travel.
Passion to drive DSM's SHE strategy to the next level.
About us
DSM Operational Sustainability & Global programs is part of the DSM Operational Engine, supporting the Managing Board in setting the right aspiration level for sustainability related operations and targets. Next to that DSM OS&GP approves the multi-year environmental roadmaps and delivers expert support which can be characterized as independent thought leadership. It also plays a central role in creating DSM-wide professional communities, e.g. in competence building and ensuring availability of leading-edge training.
The Managing Board has emphasized the importance of Safety, Health and Environment for the DSM company. During our updated DSM Responsible Care Plan (DRCP) 2022-2024, next to our sharpened ambitious targets on Greenhouse Gas and Energy reduction, additional ambitions are set for water and waste reduction roadmaps, with new environmental topics emerging.
How to apply
Interested in this position? Please apply on-line by uploading your resume in English via our career portal, The procedure will generally be in line with the DSM application process outlined on the DSM career website. Due to privacy regulations, we can only actively interact with applications via our career portal.
For any questions, please contact Karim Mousa, Talent Acquisition Business Partner, Karim.mousa@dsm.com
Royal DSM is an equal employment opportunity and affirmative action employer and all qualified applicants will receive consideration for employment without regard to race, color, religion, sex, national origin, age, protected veteran status, status as a qualified individual with a disability, or any other characteristic protected by law.
DSM in 3 minutes
Do you know that DSM has the broadest portfolio of nutritional ingredients – that millions of people already have our biomaterials in their body – and that our innovations make materials lighter, healthier, safer, stronger, more durable and have a lower environmental footprint? This short 3 minute video shares our portfolio in Nutrition, Health and Sustainable Living