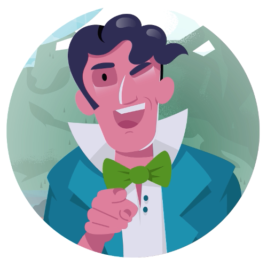 Job-Beschrieb
Our Commercial Customer Value Proposition is that we help our customers build confidence today to take positive action for tomorrow. A large part of this is guiding and assisting our customers through their transition to a sustainable future, leveraging our risk knowledge and expertise.
This aligns with our broader Group Sustainability ambitions delivered through the lens of Customer, Planet and People. This key role will ensure we deliver on our ambitions with a strong focus in underwriting of creating a climate resilient portfolio.
As a core member of the Group Underwriting team and reporting to the Group Chief Underwriting Officer, you will have the opportunity to shape Zurich's ambition to be one of the most responsible and impactful businesses in the world
What you will do
Define and lead our global underwriting sustainability strategy and implementation plan based on the broader Group sustainability framework. Be a visible Ambassador and representative of our broader sustainability ambitions, both internally and externally. Be a strong external representative. Ensure our strategy and approach is well communicated and easily understood
Engagement with internal senior stakeholders at a Group level to ensure alignment and support across all key areas, as well as with regional and country stakeholders ensuring business support, integration, and execution to support our overall sustainability ambitions
Engagement with external partners and stakeholders ensuring clear articulation of our sustainability ambitions to support execution and to enhance our reputation and brand, whilst ensuring new knowledge transfer back into the organization
As a senior representative, work with other senior leaders (including the Group Sustainability team) and cross functional subject matter experts ensuring development of skills and knowledge of the Commercial Insurance landscape, whilst contributing to, and aligning with our broader Group sustainability commitments
Continuous engagement with our underwriting community ensuring knowledge transfer, an understanding of our underwriting positions and approach, and a continuous feedback loop of information allowing for agile adaptation as needed
Continued refinement of our sustainability underwriting approach and guidelines, working closely with our Global Lines of Business Underwriting teams to identify emerging risks and the potential impact on underwriting
Drive the development of Zurich's own transition plan for underwriting as we create a climate resilient portfolio. Develop a carbon intensity analysis of our underwriting portfolio (insurance associated emissions), ensuring local adoption with embedded reporting
Ensure engagement, implementation and execution of our agreed NZIA obligations
Strong engagement with oil & gas, and other carbon intense customers, reviewing transition plans and reporting on outcome, working closely with market facing underwriters to track progress
Lead climate change scenario development for Commercial Insurance, working closely with Investment Management to develop in-house climate change risk scenarios. Applying these scenarios to our underwriting portfolio driving an understanding of potential exposure to transition and physical risks
Responsible for Zurich's underwriting reporting obligations, both internally and externally
What you bring
Bachelor's degree (or equivalent) and 10+ or more years of experience in related field
Open and collaborative approach, and proven influencing and stakeholder management skills. Ability to garner a strong following within the organisation whilst navigating across various senior stakeholders
Strong communication skills to articulate clear messaging and direction, both internally and externally
Confidence in speaking at external events and with the media
Strong customer focus and ability to engage with our customers in support of their transition agenda
Track record of successfully implementing new initiatives and addressing business challenges
Cross functional experience with knowledge and a network within the organisation
Primary work location is Zurich, Switzerland. Travel will be required from time to time.
Additional Information
We look forward to receiving your online application.
Zurich wants to attract the best talent and we acknowledge that talents might not always be available full-time. At Zurich we will consider requests for flexible working. Many of our employees work flexibly in a variety of ways. Please talk to us during the interview about the flexibility you may need.
Explore our new Quai Zurich Campus
Information for recruitment agencies
Zurich does not accept any applications from recruitment agencies for this position. We refuse any responsibility for unsolicited applications as well as any associated fees.
Why Zurich
At Zurich, we like to think outside the box and challenge the status quo. We take an optimistic approach by focusing on the positives and constantly asking What can go right?
We are an equal opportunity employer who knows that each employee is unique – that's what makes our team so great!
Join us as we constantly explore new ways to protect our customers and the planet.
Location(s):  CH – Zürich
Remote working:
Schedule: Full Time
Recruiter name: Parkinson Christopher
Die Bewerbungsfrist endet in 12d 18h 2min