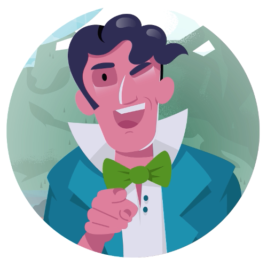 Job-Beschrieb
Global Lead, Sustainable Engineering
Zurich, Switzerland
ApplySavedSave Job
Overview
Working Here
Job Description
Location
Global Lead, Sustainable Engineering
Job ID R0066439Date posted Aug.. 11, 2022Location Zurich, SwitzerlandApply
By clicking the "Apply" button, I understand that my employment application process with Takeda will commence and that the information I provide in my application will be processed in line with Takeda'sPrivacy Noticeand Terms of Use. I further attest that all information I submit in my employment application is true to the best of my knowledge.
Job Description
Job Title:  Director, Sustainable Engineering
Location: Zurich, Switzerland
* RELOCATION ELIGIBLE & HYBRID WORKPLACE *
About the role:
Sets strategic direction and roadmap for Global Manufacturing & Supply (GMS) to meet carbon (Greenhouse Gas), emissions, and water reductions targets in support of Takeda's overall global sustainability program
Leads the Carbon Action Program for Sites (CAPS) team to implement global, best-in-class environmental and sustainable engineering standards and best practices to achieve world-class manufacturing facilities with minimal environmental impact
Leads technology and innovation solutions in line with current and future trends in sustainable engineering to deliver program ambition and goals
How you will contribute:
Global Program Leadership
Leads the global engineering team to set the strategy and plan to eliminate or reduce Takeda's, environmental footprint and deliver reduction targets in carbon emissions and water usage
Partners with Environmental, Health, and Safety program leaders and key internal stakeholders and leaders to achieve the optimum outcome for improving Takeda's Environmental footprint
Leads the sustainable engineering global community of practice to implement best practices and processes needed for sites to deliver sustainability goals
Sustainable Engineering Technology & Standards
Accountable for the overall engineering innovation to identify and apply data-driven solutions for sustainable engineering innovation within the manufacturing plants and buildings, including renewable and alternative energy technologies
Ownership for Sustainable Engineering Global Standards and requirements in line with Good Engineering and Good Manufacturing Practices
Participates in the development of design specifications for new facilities or major upgrades and provides feedback on the full environmental and economic aspects of sustainable engineering
Technical/Functional (Line) Expertise
In-depth technical experience in facility engineering, design, construction, HVAC, utilities, energy management
Leadership
Provide strategic direction and influence for Sustainable Engineering in line with the overall vision and ambitions of Takeda's global sustainability program
Decision-making and Autonomy
Partners with key stakeholders to develop robust business cases and leads validation of sustainable engineering benefits realization
Interaction
Effectively collaborates with internal customers to understand issues and opportunities and partners with them to drive improvements
Innovation
Aggressively scouts new technologies and innovations and assesses viability and risk to support sustainability program deliverables
Complexity
Makes decisions related to the operational mechanisms used to provide sustainable engineering technologies services to the company's facilities
What you bring to Takeda:
Bachelor's degree required (Technical, Scientific, and/or Engineering discipline) with 15 years of technical experience  OR
An advanced degree in a scientific/technical/business discipline with 10 years of experience in sustainable engineering for global companies
AND   
Experience in /or with the following:
Sustainable engineering, facilities, or manufacturing management and practices with progressively larger and more complex scopes of responsibility leading to global oversight
Experience highly desired in implementing and managing sustainable engineering solutions in a regulated environment
Global process and facility engineering roles, and the associated regulatory and quality requirements
Knowledge of cGMP/GLP and environmental regulations
Strong technical, interpersonal, communication, and leadership skills
Strong strategic thinking and planning skills
A high level of business acumen and knowledge of the pharmaceutical or chemical industry.
Mentoring and coaching teams.
Strong leadership, team building, and management skills.
AND
The ability to travel ~ 20% (a mix of domestic and international)
What Takeda can offer you:
Comprehensive Healthcare: Medical, Dental, and Vision
Financial Planning & Stability: 401(k) with company match and Annual Retirement Contribution Plan
Health & Wellness programs including onsite flu shots and health screenings
Generous time off for vacation and the option to purchase additional vacation days
Community Outreach Programs and company match of charitable contributions
Family Planning Support
Professional training and development opportunities
Tuition reimbursement
Important Considerations:
At Takeda, our patients rely on us to deliver quality products. As a result, we must follow strict rules in our manufacturing facilities to ensure we are not endangering the quality of the product. In this role, you may:
Work in a controlled environment requiring special gowning and wearing protective clothing over the head, face, hands, feet, and body. This may include additional hearing protection for loud areas.
Need to remove all make-up, jewelry, contact lenses, nail polish, and/or artificial fingernails while in the manufacturing environment.
Work in a cold, wet environment.
Work multiple shifts, including weekends, or be asked to work supplemental hours, as necessary.
Work near and around chemicals such as alcohol, acids, buffers, and Celite that may require respiratory protection.
More about us:
At Takeda, we are transforming patient care through the development of novel specialty pharmaceuticals and best-in-class patient support programs. Takeda is a patient-focused company that will inspire and empower you to grow through life-changing work.
Certified as a Global Top Employer, Takeda offers stimulating careers, encourages innovation, and strives for excellence in everything we do. We foster an inclusive, collaborative workplace, in which our teams are united by an unwavering commitment to deliver Better Health and a Brighter Future to people around the world.
This posting excludes Colorado applicants.
#GMSGQ
#ZR1
#LI-MA1
EEO Statement
Takeda is proud in its commitment to creating a diverse workforce and providing equal employment opportunities to all employees and applicants for employment without regard to race, color, religion, sex, sexual orientation, gender identity, gender expression, parental status, national origin, age, disability, citizenship status, genetic information or characteristics, marital status, status as a Vietnam era veteran, special disabled veteran, or other protected veteran in accordance with applicable federal, state and local laws, and any other characteristic protected by law.
Locations
Zurich, Switzerland
Worker Type
Employee
Worker Sub-Type
Regular
Time Type
Full time ApplySavedSave Job