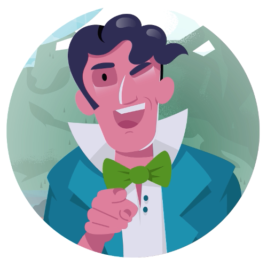 Job-Beschrieb
Global Procurement Manager Energy
Position Snapshot
Location: Vevey, Switzerland
Company: Nestrade Procurement Division
Act. Rate: Full-Time Act. Rate 100 %
Type of contract: Permanent contract
Flexible work policies in terms of core hours and working from home. Please talk to us during the recruitment process about what flexibility could look like for you!
Genuine opportunities for career and personal development
Modern "smart office" locations providing agile & collaborative workspaces
Dynamic international working environment
Attractive additional benefits
Position Summary 
We are currently looking for a highly competent Global Procurement Manager based in Switzerland, responsible for managing commercial and sourcing activities for Energy category used by Nestlé worldwide.
Reporting directly to the Global Category Lead, your main responsibility will be to contribute to the formation of the category strategy and implement it on a regional & global level as required – utilizing strategic sourcing processes, tools and policies. You may also be assigned projects based on the business priorities (e.g. compliance, sustainability, e-auction).
Procurement at Nestlé:
As strategic partner of the business, we help the company achieving sustainable growth and we ensure responsibly sourced supply and value creation. Located in hubs in Switzerland, Panama and Malaysia, our division provides a range of services, including the management of procurement for specific raw materials, packaging, indirect materials and other services. We also support markets with managing local spend. For you, this will be the opportunity to become a real strategic partner – delivering sustainable value and working with the business, for the business.
A day in a life of a Global Procurement Manager Energy:
Manage the relationship with various stakeholders to integrate business requirements with long-term strategic category plans and outcomes in line with budgets and operations planning.
Define and implement the category sourcing strategy, utilizing Strategic Sourcing processes, tools and policies.
Perform supply & demand risk analysis and develop Total Cost Ownership (TCO) models to identify improvement opportunities.
Negotiate contracts ensuring the most beneficial commercial agreements with suppliers in line with the strategy.
Lead the commercial relationship with their strategic suppliers and ensure contract performance.
Ensure compliance to Nestlé's Corporate Business Principles, policies and standards.
What will make you successful
University degree in Procurement, Business Administration, Supply Chain.
Minimum 3 years of experience in sourcing for various Commodities including in Energy for European region
Excellent communication and negotiation skills – with the ability to influence and collaborate with a variety of stakeholders across a complex organization.
Demonstrated success in risk management, responsible sourcing and supplier relation management.
Understanding of National and International Procurement Regulations.
Knowledge of SAP is considered highly beneficial
Being highly structured and well organized
Fluency in English, any other language will be an asset
If your profile matches our needs, we look forward to receiving your application in English.
At Nestlé, we want to help shape a better and healthier world, inspire people to live healthier lives and deliver impact at a scale and pace that makes a difference. We do this by fostering a diverse, friendly, supportive, and collaborative environment, that creates positive disruption, embraces innovation, and empowers people and teams to win.
We aim to hire friendly, respectful, inspiring people who care about the people's lives that we touch every single day.
Be a force for good. Join Nestlé and visit us on www.nestle.com.
La Tour-de-Peilz, CH