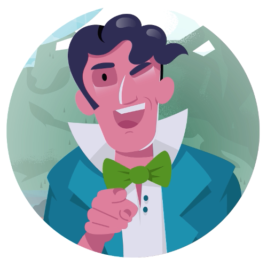 Job-Beschrieb
Your field of responsibility
As Head of Sustainability Reporting within the Global Sustainability organization, you will be responsible for the overall delivery of the annual Sustainability Reporting suite for Credit Suisse including driving extensive stakeholder interactions with senior business partners and cross-functional teams to produce the Sustainability Report.
You will be responsible for developing a cohesive narrative across the Sustainability Reporting suite in line with the bank's Sustainability strategy and broader strategic narrative. You will coordinate and project manage Credit Suisse's adherence to ESG disclosures (including voluntary frameworks and ESG regulatory requirements), scanning the horizon for emerging regulatory requirements, industry standards and voluntary frameworks. You will also be responsible for administering and preparing the Credit Suisse ESG disclosure and reporting governance activities for various phases of review and approval of the Sustainability Reporting suite.
Finally, you will be responsible for ensuring the delivery of impactful and credible ESG disclosures that support Sustainability efforts within Credit Suisse to drive the bank's long-term growth and strategy at large.
Your future colleagues
You will join the Global Sustainability organization within Credit Suisse, which sets the bank's sustainability ambition and public commitments and is responsible for selecting the bank's core sustainability themes. You and your team will work cross-divisionally across the firm (e.g., internal subject matter experts, CFO, Communication and Marketing teams) to deliver the Sustainability Report.
The role offers high visibility within the bank, with opportunities to work with senior leaders across the firm and is well suited for an organized individual who enjoys solving complex problems, working effectively with cross-functional teams and thrives in a dynamic setting.
You're directly reporting into the Global Head Sustainability which is part of the COO organization.
Our team is dedicated, proactive, collaborative, and forward-looking.
This position offers remote working opportunities for an agreed number of days per week in Switzerland.
Remote Working? Yes
This position offers remote working opportunities for an agreed amount of days per week.
Your skills and experience
Candidates for this role should have the following qualifications:
At least 10 years of work experience
Several years of experience of either working at a top tier audit firm with clear focus on sustainability or in an international organization with focus on sustainability-related reporting and disclosures
In-depth understanding of industry standards, coalitions, and regulatory developments. Able to pragmatically incorporate these developments into strategy and frameworks
Strong project management skill set with experience managing cross-functional and regional project teams, familiarity with issue resolution and meeting competing deadlines in high pressure situations
Excellent written and editorial skills, with extraordinary attention to detail and ability to distill large amounts of complex information into a readily digestible product for various business partners
Self-motivated, proactive, intellectually curious individual with ability to think strategically, analytically, and independently
Proven stakeholder management with ability to build consensus across divisions and various levels of seniority, while gaining respect of senior management and business teams
Excellent interpersonal skills, ability to build and retain relationships internally and externally, and communicate with clients professionally
Fluency in English (both written and oral), German language skills are a plus
Dedication to fostering an inclusive culture and value diverse perspectives
Adrian Frei would be delighted to receive your application.
Please apply via our career portal.
Your new employer
Find a new home for your skills, ideas, and ambitions. Credit Suisse offers you the ideal environment to progress your career, attractive benefits and excellent training.
We are a leading wealth manager with strong global investment banking capabilities founded in 1856. Headquartered in Zurich, Switzerland, and with more than 45,000 employees from over 150 nations, we are always looking for motivated individuals to help us shape the future for our clients.
Credit Suisse is an equal opportunity employer. Welcoming diversity gives us a competitive advantage in the global marketplace and drives our success. We are committed to building a culture of inclusion with a deep sense of belonging for all of us. We will consider flexible working opportunities where possible. Our bank provides reasonable accommodations to qualified individuals with disabilities, as well as those with other needs or beliefs as may be protected under applicable local law. If you require assistance during the recruitment process, please let your recruiter know.