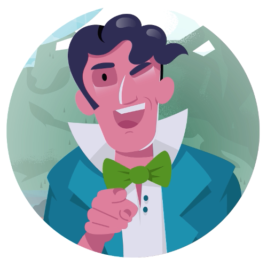 Job-Beschrieb
Audemars Piguet is the oldest fine watchmaking manufacturer still in the hands of its founding families. Located in Le Brassus since 1875, the company has written some of the finest chapters in the history of Haute Horlogerie, including a number of world firsts. This has only been possible due to the vision and convictions instilled in us by our founders and the numerous talents that have made up the Audemars Piguet Family up to today. We are a community of passionate individuals forging our own path every day.
To complete our Foundations team, we are looking for a
Impact & Sustainability Manager – AP Foundations (80% – 100%)
Mission
Reporting to the Director, the Impact & Sustainabilty Manager (ISM) oversees all activities relating to impact measurement, capacity building, best practices sharing as well as evaluation and learning for the Audemars Piguet Foundations. Reporting to the Director, the ISM ensures the Foundations' mission and goals are achieved and will lead the monitoring and evaluation of the Foundations' programmatic direction.
Tâches
S/he will guide, manage, motivate and inspire the Foundations' Program staff in order to:
Contribute to the development of a theory of change for the Foundations.
Develop impact frameworks in order to manage and track all aspects related to the delivery of the strategy related to programs, grants/donations under the responsibility of the Foundations.
Ensure the values are reflected in the portfolio of work with an openness to being responsive to changing conditions.
Oversee annual impact and donations assessments, including developing systems, policies, methodologies and procedures to do so in a highly efficient manner.
Publish an annual Impact Report for both Foundations.
Facilitate best practice transfer internally and cultivate a learning culture to support the increase of expertise across the team.
In partnership with the Director and Communications Manager, strategize and refine the Foundations' communication plan in order to capture impact.
Lead capacity building efforts benefiting partner organisations and create, develop and manage strategic alliances / pool of experts in order to position the Foundations beyond a mere financial partner.
Conduct field audits and supervise third party projects evaluation.
Participate in task forces on subject matter areas with other foundations or institutions in order to share best practices and position the Foundations as valuable contributors in the field.
Capture, aggregate and report data into Audemars Piguet's CSR performance measurement framework.
Monitor issues and follow research in the areas of impact measurement, capacity building, ESG/CSR, SDGs and domains related to the Foundations fields of action in order to provide knowledge to the team and the Boards.
Expérience
At least 10 years of overall professional experience in a foundation or in the non-profit sector, preferably with exposure to programs in developing countries.
Experience evaluating social and environmental impact.
University degree (or equivalent) in International Studies or equivalent.
Skilled with both quantitative and qualitative evaluation methods.
Strong interest in environment, education, social equity, CSR/ESG and change making at community level.
Enthusiasm for creating an organizational culture of learning.
Excellent organizational and relationship building skills with an ability to motivate and inspire others.
Service and solution-oriented with the ability to adapt to various contexts and cultures.
Fluent command of French and English, Spanish a plus.
Swiss national or with a valid working permit.
Comment postuler
If you wish to join an exciting and dynamic, team and play an active role in Audemars Piguet success, please send us your application (resume, cover letter, work certificates etc…) at the address below.