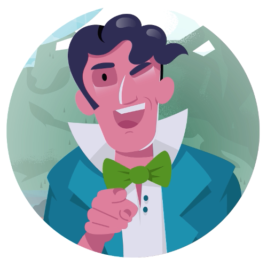 Job-Beschrieb
 Eawag, the Swiss Federal Institute of Aquatic Science and Technology, is an internationally networked aquatic research institute within the ETH Domain (Swiss Federal Institutes of Technology). Eawag conducts research, education and expert consulting to achieve the dual goals of meeting direct human needs for water and maintaining the function and integrity of aquatic ecosystems.The
Department of Fish Ecology and Evolution (FishEc)
located in Kastanienbaum (Lucerne) has a vacancy for anInternship in Fish ecology/Fish migrationIn the research group 'River Fish Ecology', we study the ecology and evolution of fish in riverine eco-systems. We work mainly at the interface between ecology and evolution and realize again and again that these two traditionally separate disciplines are interdependent. More specifically, we are working on adaptation, fish migration and river fish biodiversity at the genetic, phenotypic and community level. The overall objective of our work is to understand the interactions and potential feedbacks between ecology and evolution.
We are looking for an intern to work on research projects on migratory salmonids. We are working with lake-ward migration of trout across all larger Swiss lakes and their tributaries and on anadromous Arctic charr from several fjords and their tributaries in Southern Greenland. In both systems, we find large differences between populations in their life history, their ecological niche in the migratory habitat. We are interested in finding out whether these differences between populations are also associated with phenotypic differentiation, e.g. in morphology.
Prerequisite for the application is the enrollment at a university or college, ideally degree program Biolo-gy, Environmental Sciences, Environmental Engineering etc. (bachelor or master's degree, but not yet completed).
Your responsibilities are predominantly analyses of morphological differentiation between different migratory populations. However, the position will also include collection of data during fieldwork. This may include participation in electrofishing, tagging of fish and monitoring of fish migration.
Time period: from January till September 2023. Start and end date of the internship is flexible and duration of internship is between 4 and 6 months.
The main work place is at Eawag's Center for Ecology, Evolution and Biogeochemistry (CEEB) in Kastanienbaum, Lucerne, which besides the Fish Ecology and Evolution Department hosts research group from the Department Surface Waters – Research & Management and offers a beautiful work-place at the shores of Lake Lucerne, a friendly international working climate and a strong cross-disciplinary research environment. Both departments within CEEB share a common interest in under-standing the principles of the functioning of aquatic ecosystems and their susceptibility and adaptability to changing environments, and a common concern for sustainable management of ecosystems and biodiversity.
Eawag offers a unique research and working environment and is committed to promoting equal opportuni-ties for women and men, independent of ethnicity, and to support the compatibility of family and work. Applications from women and underrepresented ethnic groups are especially welcome. For more infor-mation about Eawag and our work conditions please consult www.eawag.ch and www.eawag.ch/en/aboutus/working/employment.
Applications must be submitted by 1 December 2022 and should include an application letter describing your interests and their relevance to this position, a CV and the names and contact information for two references. For further information, please contact Jakob Brodersen.
We look forward to receiving your application through this webpage, any other way of applying will not be considered. Please click on the button below, this will take you directly to the application form.Apply now Print  Eawag: Swiss Federal Institute of Aquatic Science and Technology