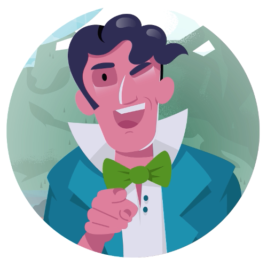 Job-Beschrieb
Knowledge for the world of tomorrow.
In the 21st century, the global spotlight is firmly fixed on climate change and environmental issues. Governments worldwide are paving the way for a sustainable future economy through Green Deals and governmental Action Plans, emphasizing Environmental Social Governance (ESG), EU Taxonomy, and Corporate Sustainability Reporting Directive (CSRD).
We make real what matters.
Siemens Smart Infrastructure combines the real and digital worlds across energy systems, buildings and industries, enhancing the way people live and work and significantly improving efficiency and sustainability.
We work together with customers and partners to create an ecosystem that both intuitively responds to the needs of people and helps customers achieve their business goals. It helps our customers to thrive, communities to progress and supports sustainable development to protect our planet for the next generation.
You will work in a creative, dynamic and diverse team of environmental health and safety professionals where you will have the opportunity to use your talents and skills as well as develop, learn and grow at the same time.
Key Responsibilities for the Role.
As a Junior Sustainability Manager (m/w/d) you will play a pivotal role in shaping our commitment to environmental protection. Your responsibilities will include:
Supporting Information Flow: Act as an essential link for Smart Infrastructure Business Units, countries, and support functions, collaborating closely with various global stakeholders
Data Analysis: Assist in analyzing the impact of existing and future requirements on our business, contributing to tailored analysis approaches and KPIs
Roadmap Involvement: Contribute to the development and evolution of our sustainability roadmap, working closely with corporate units, Smart Infrastructure Business Units, and other Siemens businesses
Project Coordination: Support program management, helping coordinate analyses, reports, and action implementations
Process Enhancement: Collaborate in enhancing data collection, recording, and evaluation processes, with a focus on maintaining audit readiness
Stakeholder Engagement: Assist in organizing and participating in workshops, analyses, and training sessions involving relevant stakeholders to promote effective requirement implementation
Reporting Support: Contribute to Sustainable and EHS reporting initiatives
Qualifications for the Role.
As an entry-level candidate, you should bring:
Educational Background: A master's degree in Environmental Sciences, Economics, Engineering, or a related field, with a strong focus on sustainability or environmental topics
Passion for Sustainability and environmental protection: An eagerness to dive into the world of environmental protection, with a genuine interest in material management, product data requirements, and a willingness to become familiar with (EU) directives like the Water Framework Directive or Eco-design Directive
Team Player: A collaborative spirit, effective communication skills, and enthusiasm to work within a diverse team
Analytical ability: Strong analytical skills and a proactive nature, allowing for quick adaptation to new topics and complex problem-solving
Environmental Advocacy: A commitment to contributing to various Green Deal initiatives, including the EU Green Deal and EU Taxonomy
Language Skills: Proficiency in written and spoken English is essential, and knowledge of German is a plus but not mandatory
Join us in kickstarting your career in environmental sustainability and making a meaningful impact on our journey toward a greener future. We welcome your fresh perspective and passion for environmental stewardship.
What we offer.
2 to 3 days of mobile working per week as a global standard
Attractive remuneration package
Development opportunities for both personal and professional growth
30 leave days and a variety of flexible working models that allow time off for yourself and your family
Share matching programs to become a shareholder of Siemens AG
Find more benefits here
Individual benefits are adapted to meet local legal regulations, the requirements of different job profiles, locations, and individual preferences. 
Make your mark in our exciting world at Siemens.
As an equal-opportunity employer we are happy to consider applications from individuals with disabilities.
www.siemens.com/careers – if you would like to find out more about jobs & careers at Siemens.
FAQ – if you need further information on the application process.