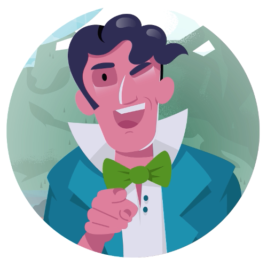 Job-Beschrieb
At CERN, the European Organization for Nuclear Research, physicists and engineers are probing the fundamental structure of the universe. Using the world's largest and most complex scientific instruments, they study the basic constituents of matter – fundamental particles that are made to collide together at close to the speed of light. The process gives physicists clues about how particles interact, and provides insights into the fundamental laws of nature. Find out more on http://home.cern.
Introduction
CERN is much more than the worlds' largest laboratory for particle physics. The Site and Civil Engineering department has an opening for a surveyor interested in managing assignments from land through to final drawings. Not only will you be able to work in the dynamic and international environment that is CERN, but you will get to use the latest surveying tools and to develop your skills in using an advanced Geographical Information System. Take Part!
Functions
As a land survey technician you will be in charge of the topographic surveys required for new projects, the setting out of new buildings, and other specific works like cubature or work monitoring (stability control). You will as well be responsible for the replies to DICT (Déclaration d'Intention de Commencement de Travaux) and more generally of the network datasets below ground.
You'll work in close collaboration with the other members of the Geomatics and with the Civil engineering work teams.
You will:
Achieve land surveys and setting outs using survey instruments including total stations and Global Positioning System.
Perform data treatment for integration into the Geographic Information System.
Draw and design topographic maps using the Geographic Information System.
Calculate cubature and set up work monitoring (stability control).
Deal with geodesy and transformations between coordinate reference systems.
Manage the DICT administrative rules, procedures and replies for CERN.
Participate in on-site meetings related to CE works and networks.
Higher technical diploma or equivalent relevant experience in the field of land surveying, or a related field.
Experience:
Extensive experience in the field of land surveying and topography within a survey office or a Public works company:

Setting out and survey of underground networks.
Production of topographic maps.
Setting out civil engineering works.

Demonstrated experience in the use of GIS software (ArcGIS is a plus)
Proven knowledge in the use of CAD software
Demonstrated experience in participating actively and/or leading meetings on fields with stakeholders regarding public works and networks below ground.
Technical competencies:
Data treatment of global position system: and total stations measurements.
Geodesy and transformations between coordinate reference systems
Use of survey instruments: (theodolites, total stations, optical & digital and high precision levels, GPS, laser scanners)
Knowledge of building and network construction underground.
Knowledge and application of survey methods and tools.
Behavioural competencies:
Achieving Results: having a structured and organised approach towards work; being able to set priorities and plan tasks with results in mind Being rigorous and producing quality results at first attempt
Managing Self: remaining objective, focussed and productive in a stressful environment; focusing on solutions rather than problems Taking initiative beyond regular tasks and making things happen
Communicating Effectively: demonstrating a pro-active approach to resolving differences; addressing issues of conflict constructively Utilising effective negotiation techniques to achieve long-term results acceptable to all parties involved
Solving Problems: adopting a pragmatic approach; understanding the value of adopting generic rather than 'gold -plated' technical solutions Anticipating obstacles; assessing alternative solutions in order to have a fall-back plan
Learning and Sharing Knowledge: keeping up-to-date with developments in own field of expertise and readily absorbing new information Sharing knowledge and expertise freely and willingly with others; coaching others to ensure knowledge transfer
Language skills:
Spoken and written English or French: basic knowledge of the other language would be an asset or an undertaking to acquire it rapidly.
Eligibility and closing date:
Diversity has been an integral part of CERN's mission since its foundation and is an established value of the Organization. Employing a diverse workforce is central to our success. We welcome applications from all Member States and Associate Member States.
This vacancy will be filled as soon as possible, and applications should normally reach us no later than 18.12.2023 at midday.
Employment Conditions
Contract type: Limited duration contract (5 years). Subject to certain conditions, holders of limited-duration contracts may apply for an indefinite position.
These functions require:
Work in Radiation Areas.
Interventions in underground installations.
A valid driving licence.
Work during nights, Sundays and official holidays, when required by the needs of the Organization.
Job grade: 3-4
Job reference: SCE-SAM-TG-2023-156-LD
Benchmark Job Title: Civil Engineering Technician