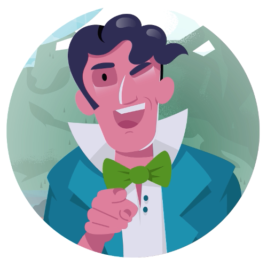 Job-Beschrieb
Job Description
In this role, you will be responsible for the management and development of the IT and Technology systems for the power trading and energy management business of TotalEnergies Gas and Power Trading. This includes the physical and short-term power trading systems, asset dispatch and management systems, and data/optimization services.  To support the expansion of the gas and power business, and particularly TotalEnergies transition to power, there is a significant change program in progress that you will be expected to contribute to, and to demonstrate leadership within your domain.
You will report to the General Manager for Gas & Power Trading IT and will manage a team of 30+ persons, based predominately in Paris, Geneva and Houston.
About us
TotalEnergies has developed a strong expertise in oil and biofuels, natural gas and electricity trading. Trading entities are based in Geneva, Paris, Houston and Singapore.
TotalEnergies installed its European trading hub across in Geneva, which now bring together very large teams around trading activities: TotalEnergies Trading & Shipping (T&S) and TotalEnergies Gas and Power (TGP).
TGP is the trading arm of TotalEnergies in the field of low carbon energies (mainly gas, LNG and power). As such it operates in fast-evolving market dynamics influenced by internal and external factors that require constant adaptation and evolution, including factors affecting the broader energy sector such . Uncertainties specific to the trading environment (volatility of prices, supply & demand mismatches) are coupled with those coming from the broader energy sector (climate change policies, changes in the energy mix, developments of new energy sources, etc). In this context TGP helps to ensure growth and profitability to a key segment of the business in order to reach the objective of Carbon Neutrality by 2050.
Our Culture
We are committed to meet the energy needs of a growing population and we are committed to the energy transition. The volatility of the energy trading markets requires excellence in risk management and a culture of innovation. We are fully embracing the digital revolution.
Our people flourish in an environment that promotes expertise, entrepreneurship spirit, agility and a purpose-driven culture, generating boundless opportunities to learn, grow and achieve collaborative success.
Reinforcing the competencies of our people is a key pillar of our culture: we train our people to ensure their development and we pledge to encourage safety in all our actions.
We look for passion, ambition and open-mindedness. While we evolve in a demanding industry that requests to be always on the edge, we cultivate a friendly workplace where our people feel good, where team spirit and respect guide our daily routine, where the diversity of our people and their skills create a nourishing experience for all of us.
What you will do:
Manage 5-6 delivery teams, each responsible for a portfolio of systems
Ensure the staffing and development of the delivery teams, which shall include both internal and contract resources, and with responsibility for both run and change
Manage the service agreements with IT contracting companies used by Trading IT
Consolidate and validate resource plans and time reporting from the teams
Take a leading role in the design and implementation of the physical and short-term power trading systems, and optimize the global vs regional systems landscape
Ensure the efficiency of the trading systems landscape and the integration of systems
Coordinate configuration and change requests, as requested by business stakeholders
Communicate with different business stakeholders to understand their requirements and provide solutions from the systems perspective
Provide significant inputs to procurement activities and manage third party suppliers within the domain
Supervise projects within your perimeter and contribute to other related projects
Ensure compliance of development and related activities with legal, regulatory and other audit/internal requirements, e.g. Sarbannes-Oxley, and that best practices/processes are followed and governance is enforced
Help to promote a learning culture and the principles of continuous improvement
Contribute to the strategy and budgeting exercises for Gas & Power IT
Work closely with other IT/Technology teams within Trading IT