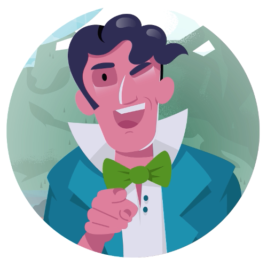 Job-Beschrieb
Employment Type: Permanent
Contract Duration:
About the team you are joining
IATA's Aviation Environment Department works with airlines, regulators and civil society to develop and implement policies and standards that support the sustainable development of air transport and mitigate its impact on the environment.
Reporting to the Assistant Director, Aviation Environment, you will be responsible for the successful development and implementation of environmental programs, data platforms, and metrics to track the progress linked to the aviation industry's climate mitigation targets. Furthermore, you will oversee the operation of different systems and manage the data related to these systems, including reference data.
Your will be instrumental in the implementation of a business intelligence solution for interrogation of a varied number of data sets including regular analytical work to support internal and external stakeholders. The role will involve the supervision and management of the team that collects and analyses key airline environmental and performance data.
You will oversee the implementation of environmental technology solutions and manage the different IT vendor relationships linked to these implementations. You have a good understanding of the underlying data elements and processes that drive environmental performance of an airline, e.g. fuel monitoring/reporting, emissions performance.
You will be in regular contact with airlines to instruct them on their reporting requirements under mandatory environmental reporting schemes (e.g., CORSIA), or support them with any other e.g. voluntary environmental initiatives airlines might be involved in. You will be expected to participate at industry meetings or other aviation environment related events with your active contribution as a subject matter expert.
What your day would be like
General data management including reference data, e.g., oversee and maintain the airport database, aircraft types, aircraft operator data, CERT CEM.
Development of environmental performance metrics and related systems to track industry progress.
Establish and develop the system/mechanism to develop the Net Zero Tracking system to monitor industry environmental performance.
Manage and conduct the annual data collection exercise to track progress.
Management of environmental systems (e.g. ACE, FRED+, CO2 Connect) including user access, onboarding, and general airline support.
Implementation of Business Intelligence (BI) solution, including the mapping of BI requirements in close collaboration with the ITS BI and data management expert(s).
General project management and close liaison with the different internal and external stakeholders responsible for the technical implementation.
Engage in data analytical work and manage the team to assist internal and external stakeholders with relevant data requirements.
Provide subject matter input at industry meetings or other aviation environment related events.
We would love to hear from you if
4 to 5 years of experience and a university degree in a discipline that will support your contribution to the team. Some key assets would be:
Experience in the aviation industry with a good understanding of aviation environmental matters, flight operations, fuel management or similar.
Proven outstanding project management skills with the ability to work under pressure on multiple matters with tight deadlines and changing priorities.
Your written and spoken English is excellent. Proficiency in additional languages would be an asset.
Experience in managing data sets and outstanding qualitative and quantitative analytical skills.
Travel Required: 3%
Diversity and Inclusion are one of our key priorities and we want to role model it. We are committed to building a team that represents a variety of backgrounds, perspectives and skills in which you can contribute at your best and be who you are. The more inclusive we are, the better we will be able to thrive to represent, lead and service the airline industry. If there is anything we can do to create a more comfortable interview experience for you, please let us know.
Learn more about IATA's role in the industry, our benefits, and the team at iata/careers/. We are looking forward to hearing from you!
Apply nowShareSave Job