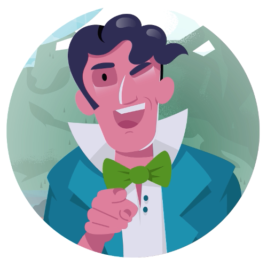 Job-Beschrieb
Product Manager, Sustainability
Location:
Zurich, ZH, CH, 8005
At Barry Callebaut, we are on a journey to transform the cocoa and chocolate industry. As the world's leading manufacturer of high-quality chocolate and cocoa products, our actions truly shape the future of our industry. We are a business-to-business company, serving the entire food sector, from the cocoa bean to the finest chocolate product. We are a company with a purpose, we believe in doing well by doing good and reinvesting in the communities we operate. We have a long-standing commitment to sustainability and our goal is to shape a sustainable cocoa and chocolate future. We are headquartered in Zurich, and have more than 12,000 passionate Employees working in more than 40 countries worldwide. We are very proud of who we are and what we do. And of course, we are always looking for talented people to help us have a positive impact on our industry and beyond!
About the role
We are looking for a Product Manager with an ambition to build sustainable agriculture supply chains. The role will lead the development of a digital sustainable procurement tool that will shape the future of sourcing and sustainable ingredient supply chains. This role will report to the Carbon Lead and will function as a conduit between internal sales and engineering teams and external technology partners in procurement regions.
Key Responsibilities include
– Lead full product lifecycle of sustainability procurement tool:
Ideation of data flows from sustainability programmes within sourcing regions (dairy, palm and sugar) to customer
Definition of farm data aggregation and verification based on regulatory and customer requirements
Development of systems for integration of farm-level data with customer data including procurement volumes and sustainability metrics
Testing applicability with customers and iterations
– Drive collaboration with internal and external stakeholders:
Regional technology partners collecting field-level data and estimating sustainability metrics for programme-level impact
Regional sustainability managers and ESG lead for linking supplier sustainability metrics with procurement volumes
IM/IT engineering and architect teams for APIs linking external and internal data
External UX/UI developers for product design and functionality
Customers in order to reflect sustainability frameworks in this fast-paced environment
About you
Bachelors or higher degree in the applied sciences, supply chain management, or related fields.
Experience as a product manager that has resulted in products being rolled out to market
Familiarity with Tableau or Power BI
Database management understanding: SQL
Proven capabilities in managing projects from beginning to end including defining goals, achieving deadlines and working collaboratively in a matrix environment
Ability to design and improve processes
Ability to communicate your ideas internally and externally with customers
Passion for creating sustainable supply chains
Knowledge of agriculture supply chains is a benefit
Stakeholder management skills
Excellent verbal and written communication in at least English, German is a plus
Ability to operate in a multicultural environment
At Barry Callebaut, we are committed to Diversity & Inclusion. United by our strong values, we thrive on the diversity of who we are, where we come from, what we've experienced and how we think. We are committed to nurturing an inclusive environment where people can truly be themselves, grow to their full potential and feel they belong. #oneBC – Diverse People, Sustainable Growth.
If you want to learn more about Barry Callebaut, please find further information here.
Were you missing anything in this job ad? Please share your feedback with us by clicking here.
Job Segment: Sustainable Agriculture, Supply Chain Manager, Agricultural, Supply Chain, Agriculture, Operations, Marketing