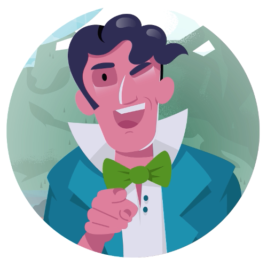 Job-Beschrieb
Project Engineer Power Systems (80-100%)
Take your next career step at ABB with a global team that is energizing the transformation of society and industry to achieve a more productive, sustainable future. At ABB, we have the clear goal of driving diversity and inclusion across all dimensions: gender, LGBTQ+, abilities, ethnicity and generations. Together, we are embarking on a journey where each and every one of us, individually and collectively, welcomes and celebrates individual differences.
As a Project Engineer eMine, you will be part of a project team that delivers cutting-edge solutions for complete plant electrification to clients in the mining industry. The mining industry is increasingly prioritizing decarbonization and sustainability, striving to create a greener and more environmentally conscious future. At ABB, we are dedicated to assisting our mining customers in transitioning from fossil-fueled machinery to electric alternatives, as well as supporting them in the design, construction, and operation of fully carbon-neutral digital mines.
This position reports to
Engineering Manager
Your responsibilities
Working with state-of-the-art power systems study software for simulation of power quality solutions and power systems energy distribution concepts
Providing consultancy services to customers during early project phases to support them in the journey to zero-emission mine operations
Engineering of industrial power system networks to optimize the energy distribution concept
Collaborating with project team members in various disciplines (such as control systems, infra structure, drives and motors) in order to align all interfaces towards power distribution systems equipment and designs
Working with various equipment suppliers during project design and manufacturing to ensure equipment delivery according to project requirements
Travelling to customer and electrical supplier offices for technical meetings, equipment tests, troubleshooting of various equipment and systems
Support sales department technically during bid and proposal phase
Your background
Master's degree from university or applied science university in electrical and energy engineering as well as about 2-5 years of professional work experience is ideal. Recent university graduates are also welcome.
Excellent knowledge of English; proficiency in other languages is a plus
Be curious – sometimes a question can be more powerful than an answer.
Be respectful and open-minded – we believe we can learn from each other because we are all different.
Be creative – challenge status quo with a fresh perspective!
Be flexible – this step is just the beginning of a journey that will empower you to find your own path in our company.
Be entrepreneurial – Technology is the differentiator. However, a good business case is required to fuel technology.
Benefits
Canteen
Flexible work practices
Childcare
Gym membership
Learning & development offering
More about us
Process Industries division delivers complete electrification and automation solutions, industry-specific products, and lifecycle services across industries. Engineering and delivering automation solutions from device to monitoring and control make our customers get more out of their investment; digitalization solutions including collaborative operations and augmented reality help improve plant and enterprise productivity, reduce maintenance and energy costs. Our engineering, project management, services and solutions portfolio covers a wide range of industries – Mining, Pulp & Paper, Metals, Aluminum and Cement, and Food and Beverage. Process Industries division delivers complete electrification and automation solutions, industry-specific products, and lifecycle services across industries. Engineering and delivering automation solutions from device to monitoring and control make our customers get more out of their investment; digitalization solutions including collaborative operations and augmented reality help improve plant and enterprise productivity, reduce maintenance and energy costs. Our engineering, project management, services and solutions portfolio covers a wide range of industries – Mining, Pulp & Paper, Metals, Aluminum and Cement, and Food and Beverage. We look forward to receiving your application. The recruiting process is being led by Ceren Oezen, Talent Partner ABB Switzerland Ltd. If you want to discover more about ABB, take another look at our website www.abb.com. ABB Data Privacy Statement: https://new.abb.com/privacy-notice/candidate