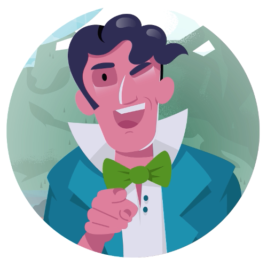 Job-Beschrieb
About Global Infrastructure Basel Foundation (GIB)
GIB is a Swiss foundation based in Basel active since 2008. GIB's vision is a world in which investments in social, economic and physical infrastructure lead to inclusive, sustainable and resilient communities and ecosystems.
Job Profile
Type: Fixed-term contract (subject to 3-month probation period, extension possible)
Start date: January 2023 or by mutual agreement
Location: Basel, Switzerland (hybrid arrangement, 2 days per week at the office)
Duration: 5 years
⎯ Percentage: 80% – 100%
Travel requirements: international travel may be required occasionally
Deadline for applications: 20 November 2022 (23:59 CEST)
Other requirements: A Swiss work permit or EU citizenship is a requirement
Salary range: 81,000 – 101,000 CHF/year (for an employment rate of 100%)
About the position – Project Officer, Climate Adaptation
GIB is embarking on an exciting new project to accelerate climate resilience through the implementation of the EU Mission for Adaptation to Climate Change – a key EU policy to address climate change impacts in Europe. As project officer, you will be working with world renown partners to support a number of European regions with an ambition to increase the resilience of at least 100 European regions and communities,
close the adaptation gap, and trigger a wave of political commitment and of adaptation
innovations that meet the challenge.
Our ideal candidate is passionate about sustainable and resilient infrastructure, nature-based solutions, circular economy, land use, food systems, sustainable water management, and/or other relevant topics that are essential for the implementation of the mission. In addition, our ideal candidate should share GIB's core values.
At GIB, we take inclusivity and equality very seriously. We strongly encourage all individuals of any gender, persons with disabilities and persons of any age to apply, and we promise we will consider your application carefully and fairly.
Your main responsibilities will include:
Managing the project budget, timeline, reporting and governance structure.
Developing and co-designing climate resilience strategies for European regions; this includes research on urban & regional sustainability, climate adaptation strategies and sustainable finance.
Mapping existing European and non-European initiatives focusing on climate adaptation strategies.
Preparing papers on lessons learned, policy briefs and summaries.
Delivering trainings, workshops and advisory services to regional & city authorities.
Assisting in the planning of the physical events alongside the project partners and securing key speakers and participants. Supporting event logistics, agenda and marketing efforts.
Supporting communication campaigns (including the application and evaluation processes) to mobilise regions and their ambition to implement climate adaptation strategies.
Liaising with key partners to ensure all efforts are aligned and that the project achieves its
objectives. This includes planning meetings, physical convenings, online discussions as
needed.
You meet the following professional criteria:
Excellent communication and interpersonal skills.
An advanced university degree in a related field (at least BA, MA preferred): e.g. sustainable development, urban/strategic planning, ecology, economics & business, finance, engineering, management or other relevant fields.
Excellent oral and written English. Must be equal or equivalent to C2 level.
Proficiency in German is an advantage.
At least 2 years of professional experience in the field of sustainable development.
Project management experience is an asset, especially in relation to EU projects/programmes or relevant international initiatives where multiple partners and stakeholders are involved.
Above-aberage Microsoft office expertise.
Our ideal candidate has the following personal attributes:
Proactive, efficient and results-oriented.
Open-minded personality and positive attitude.
Team-player.
Delivers high-quality outputs (flexibility to adapt quickly to changing priorities and environment).
Demonstrates a high degree of self-motivation and independence.
Strong time-management skills.
Well organised and good at managing several tasks simultaneously.
Application Process
If you meet the above requirements, please submit your application in English by e-mail to recruitment@gib-foundation.org before the deadline.
Your application should include:
– CV in English.
– Brief Motivation letter in English (1 page max.)
– Copy of a valid work permit for Switzerland (if applicable).
Please reference the specific position you are applying for, and where you saw the advertisement.
Applications will only be considered if they provide all the above. Shortlisted applicants will be contacted by e-mail or phone and invited for an interview (either physical or online).
If you have any questions or comments, please do not hesitate to contact Juraj Jurík at:
juraj.jurik@gib-foundation.org.