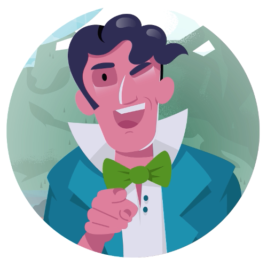 Job-Beschrieb
Title:  Sustainability Manager (f/m/d)
Job ID:  85990 Country:  Switzerland City:  Geneva Professional area:  Accounting & Finance Contract type:  Permanent Professional level:  Experienced Location: 
Geneva, GE, CH, 0000
We're JTI, Japan Tobacco International and we believe in freedom. We think that the possibilities are limitless when you're free to choose. In fact, we've spent the last 20 years innovating, creating new and better products for our consumers to choose from. It's how we've grown to be present in 130 countries.
But our business isn't just business. Our business is our people. Their talent. Their potential. We believe when they're free to be themselves, grow, travel and develop, amazing things can happen for our business. 
That's why our employees, from around the world, choose to be a part of JTI. It is why 87% of employees feel happy working at JTI. And why we've been awarded Global Top Employer status, eight years running. 
So when you're ready to choose a career you'll love, in a company you'll love, feel free to #JoinTheIdea. 
Learn more: jti.com
Sustainability Manager (f/m/d)
What this position is about – Purpose:
As a global business, we have an important role to play in plotting a sustainable future for our planet, our employees and for the communities in which we operate, as well as assuring our long-term business success. As we accelerate our efforts, by sharpening our focus and embedding sustainability in how we think and operate as a company, we are looking for a 'Corporate Sustainability Manager' to join the Corporate Sustainability Operations team at JTI HQ in Geneva. 
The role's mission is to contribute across the key strategic priorities of Sustainability and primarily to the ambition of JTI to become a Net-Zero company.
What will you do – Responsibilities:
Lead medium size complexity projects in the areas of his/her respective mastery or advanced-level expertise, ensuring the project meets the customer's needs through frequent communication with the latter and feedback gathering
Contribute to the Project Team product development as a team member; Facilitate project team reviews, manage the processes of task breakdown and estimation, updates backlog, tracks progress, coordinate interaction and dependencies with other project teams
Foster Agile mindset and is open to embrace new ways of working, through acting as a change agent & setting an example
Work on requests in own area of expertise sharing knowledge and supporting the development of project peers
Work as a team member in projects and tasks across all competencies (outside own expertise) to learn and further develop into a more versatile profile
Who are we looking for – Requirements:
4-7 years of experience in the field of sustainability, preferably in Environment programs with reporting and performance measurement
University degree in environmental science, engineering, sustainability, or a similar field
Ability to analyze, interpret, report and present Sustainability data internally (to senior stakeholders and the entire organization) and externally, in a succinct, simple, and engaging way
Good standing and assertiveness, with excellent teamwork attitude and proven ability to influence, coordinate and mobilize teams around common goals
An 'outcome-focused' mindset, coupled with understanding of how agile ways of working can deliver value
Confidence in own ability to select the appropriate course of action 
Ability to quickly build rapport and make people feel at ease 
Financial acumen (a plus)
Fluent in English (written and verbal) 
What are the next steps – Recruitment process:
 
Thank you very much for your interest in the role. You are welcome to apply.
We will make sure every candidate will receive a reply after the application deadline.
 
Job Segment: Environmental Science, Manager, Product Development, Engineer, Science, Management, Research, Engineering
Die Bewerbungsfrist endet in 5d 2h 34min