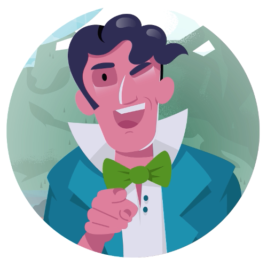 Job-Beschrieb
Location:Zurich, Zurich, CH
Sustainability Reporting Program IT Lead (80-100%)
About the Role :
ESG (Environmental, Social and Governance) regulations and standards are rapidly emerging across the globe and imposing new and complex reporting requirements which impact Swiss Re. In addition, regulators and supervisors are strengthening their oversight efforts and litigation targeting companies' ESG commitments/pledges (greenwashing), and practices (disclosures) is on the rise – it is projected that non-financial reporting will become at par with financial reporting over time. This provides an outstanding opportunity for us to strengthen the existing Sustainability Reporting Operating Model in the areas of policies, control frameworks, data, and IT infrastructure with Group EC level sponsorship.
Are you passionate about data, technology, sustainability (ESG), and finance? Are you keen on collaborating with Group Functions, such as Risk Management, Finance, Asset Management, HR, Corporate Services, Swiss Re Institute and Business Unit Underwriting in driving the definition and implementation of the target operating model? Are you looking for a challenge to build up Swiss Re's capabilities to align with the various existing and emerging global sustainability reporting requirements?
The IT Lead, is the overall InfoTech lead for this multi-year transformation program, acting as key partner for all technology topics to Group and Business Units. This role is an integral part of the program leadership team, partnering with the business program lead and overall program lead. Moreover, the required InfoTech capabilities are going to be delivered together with the Technical Area Leads (TALs), Product Area Leads (PALs) of the involved units and the various program workstream leads.
Reporting to the Focus Area Lead of Risk Management, Group Finance and Treasury IT, you will drive the definition, coordination, build and rollout of InfoTech work in an agile setting.
Your main responsibilities:
Define, build up and coordinate the Sustainability Reporting Program from an IT perspective.
Plan and coordinate the deliverables and required resources/staffing in the IT program workstreams with the main goal to establish a target operating model incl. data and technology architecture to effectively serve current and emerging sustainability reporting requirements.
Perform stakeholder management and communication on all levels
Plan and prepare the regular Project Steering Boards (PSB) together with the other program leadership members.
Closely collaborate with the sustainability reporting program workstream leads to ensure that they plan their increments and sprints as per defined operating model and align their deliveries.
Ensure planning, prioritisation, and execution of implementation work by impacted units across the value chain (e.g., Asset Management, Reinsurance, Corporate Solutions, SRI/Group Underwriting, Finance, Risk Management, HR etc.).
Coordinate program resources and budget for the InfoTech side.
Act as the trusted partner for the different involved members within and outside of the initiative.
Collaborate with all InfoTech units overall to align standard processes and leverage existing processes where it contributes value.
Own and run relevant governance processes and recurring reviews (DGF, Access Products, etc.).
About the Program:
Within Group Digital & Technology, the Sustainability Reporting Program is the transformation program for all sustainability reporting within Swiss Re.
About you:
Experience in leading large transformation programs in a global company in the re-/insurance or financial industry.
Strong background as a program manager delivering end-to-end capabilities in a program structure fit for business-as-usual operations.
Background in data and technology is important for this role. Knowledge of sustainability related topics is a plus.
Ability to navigate in ambiguous environments with unclear and evolving requirements.
Naturally seeing the bigger picture with experience in driving technology and strategy for a domain, accountability for results and delivering on commitments.
Self-motivated and proactive, with a "roll-up-your-sleeves" approach balanced with the ability to delegate appropriately.
Successful in communicating with senior executive partners, experienced communicator both written & verbal.
Good interpersonal skills with ability to build trust and empower people to collaborate across organizational boundaries. Able to communicate a clear and compelling direction for change. Used to set clear targets and encourage teams to deliver.
Dedication to the Swiss Re's new way of working through greater collaboration and breaking down of silos.
Interested in this new challenge? We are looking forward to your application!
About Swiss Re
Swiss Re is one of the world's leading providers of reinsurance, insurance and other forms of insurance-based risk transfer, working to make the world more resilient. We anticipate and manage a wide variety of risks, from natural catastrophes and climate change to cybercrime. Combining experience with creative thinking and cutting-edge expertise, we create new opportunities and solutions for our clients. This is possible thanks to the collaboration of more than 14,000 employees across the world.
Our success depends on our ability to build an inclusive culture encouraging fresh perspectives and innovative thinking. We embrace a workplace where everyone has equal opportunities to thrive and develop professionally regardless of their age, gender, race, ethnicity, gender identity and/or expression, sexual orientation, physical or mental ability, skillset, thought or other characteristics. In our inclusive and flexible environment everyone can bring their authentic selves to work.
Keywords: 
Reference Code: 119693
Job Segment: Risk Management, Underwriter, Law, Finance, Insurance, Legal