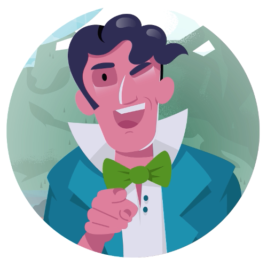 Job-Beschrieb
Corporate Functions·Zurich
Sustainability Research / Innovation Intern – Nature-Based Solutions & Agriculture
Apply for this job
South Pole is an energetic, global company offering comprehensive sustainability solutions and services. With offices spanning all continents across the globe, we strive to create a sustainable society and economy that positively impacts our climate, ecosystems and developing communities. With our solutions we inspire and enable our customers to create value from sustainability-related activities.
The newly established Innovation Team supports all South Pole business lines to select, test and develop ideas, and scale through funding and partnerships. The Innovation team explores themes and questions within the context of R&D/Innovation that may not be ready for the markets but that have large potential to turn climate action into long-term business opportunities, provide climate change solutions, and reduce carbon emission.
Job summary:
As a Sustainability Research / Innovation Intern, you will support our Innovation Director and our Research/Innovation Analyst in strategic research that will identify and evaluate business opportunities and support the execution of innovative ideas. Responsibilities will include supporting on desk research and analysis mainly focusing on nature-based solutions and agricultural practices related to climate change mitigation and adaptation. You will conduct independent research tasks but may also collaborate with colleagues on a number of projects and initiatives across South Pole.
The internship will be for 4-6 months, starting in October/November 2022 or upon agreement.
Main tasks and responsibilities
Support with analysing scientific literature, summarize data and draft reports and presentations
Support strategic research that will identify and evaluate business opportunities for South Pole and support the execution of innovative ideas in the field of nature-based solutions and agriculture
Contribute to data collection, literature reviews, research and analysis, drafting and presentation of findings
Contribute to identify and validate business opportunities for the Innovation Team and South Pole on the basis of your research
Requirements:
Currently enrolled in a M.Sc. in environmental science, agricultural science, plant science, food science, or related field. Ideally this internship is part of your curriculum study
Knowledge and interest in environmental and sustainability topicsGood understanding of natural biological and chemical processes
Good understanding of research methods and some experience with desk research
Strong attention to detail
Enjoys conducting desk research and reviewing literature, with the desire to constantly deepen these skills
Advanced analytical skills and able to process technical reports and large amounts of information
Strong in creative and visual reporting with the ability to translate complex information into a compelling story
Comfortable operating in a fast-paced international environment, with evolving research and business development priorities
Able to combine individual work with an active role in brainstorm sessions
Excellent oral and written skills in English
Positive and proactive attitude
Desirable
Experience working in an innovation and/or R&D context at university
Good understanding of the global food system and food supply chains
Proficiency in other languages such as German, French or Spanish is a plus
What we offer:
At South Pole, we care about our employees as much as we care about the planet. South Pole is not just an employer, we are a Team. South Pole does not just offer people a job, we offer you a career. By joining our team, you will find strong purpose and deep meaning in everything you do. You will have the chance to make a real difference for our clients and for the planet, working alongside a passionate team of like-minded colleagues, while building your knowledge/skills and developing your career in a fun, dynamic, international and fast-growing organisation.
We're a planet of 7.5 billion unique and different people. We all have a contribution to make and South Pole is proud to be an Equal Opportunity Employer. We do not discriminate on the basis of race, religion, colour, sex, gender identity, sexual orientation, age, national origin, marital status or disability. Our recruitment is decided on the basis of qualifications, merit and business need.
Department

Corporate Functions

Locations

Zurich
Current job openings
Senior Legal Counsel EMEA – Trading & Optimization UnitCorporate Functions·Multiple locations
Legal & Compliance Support SpecialistCorporate Functions·Amsterdam
Senior Accounting Specialist – SwedenCorporate Functions·Stockholm
More jobs
Zurich
Technoparkstrasse 1
8005 Zürich
Directions+41 43 501 35 50View page
Life as a Penguin on the Iceberg
Health & Wellbeing

We believe that health is central to happiness. We organise many wellbeing activities such as yoga, meditation sessions, sports groups, healthy snacks, active breaks, etc.

Work-life balance

From flexible working hours to flexible workplace (home office), with above-average vacation allowances, we strive to make the work and family life puzzle an easy one for our employees.

We practice what we preach

From Vegan Days to plastic-free lunches, off-setting our own Company emissions and countless other initiatives, we fully live our values and lead by example on a daily basis.

Company outings and events

It is not only hard work, we also have lots of fun! We frequently get together to celebrate our successes, do activities together and get to know each other better
What makes us unique
At South Pole, we are first and foremost a purpose-driven Company. People join us because they believe in our mission and want to be part of a community that fights together for our shared values and beliefs. But that is not the only reason why working at South Pole is such a rewarding experience.
We know that our vision to help create a greener world is both bold and challenging. To achieve it, we settle for nothing less than the absolute best. We form a Community that is stronger than the sum of its parts.
Entrepreneurial at heart. It's not just our founders who are entrepreneurs. We actively promote an innovative mindset at all levels of the organisation, where each and every employee is encouraged to challenge the status quo and empowered to make decisions.
Growing employees in a growing company. With a team of smart, passionate and engaged colleagues, as well as increasing demand from our clients, opportunities to learn, develop our skills and grow our careers are endless.
All for one, and one for all! Above all other things, what truly drives our dedication and commitment to our purpose is our colleagues.  We learn from each other and grow together. Because that is who Penguins are.
About South Pole
At South Pole, we work with businesses and governments across the globe. We help realise deep decarbonisation pathways across industries, based on a thorough understanding of climate risks and opportunities in specific sectors, as well as the highest emission reduction standards.
Visit www.southpole.com for more information.
Founded in 2006 Coworkers 700+ Corporate Functions·Zurich
Sustainability Research / Innovation Intern – Nature-Based Solutions & Agriculture
Loading application form
Already working at South Pole?
Let's recruit together and find your next colleague.
Log in