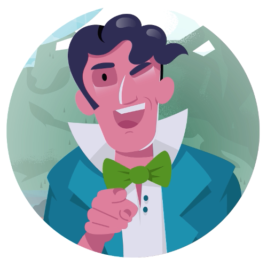 Job-Beschrieb
Trainee 3 -12mth Software Development in area of Energy
Hitachi Zosen Inova AG
Zürich (Schweiz), Hitachi Zosen Inova AG
Presence / Mobile
Junior, Career start
Research, development, teaching
0 – 0
About us
Zurich-based green-tech company Hitachi Zosen Inova (HZI) is a global leader in solutions for energy transition and circular economy including Energy from Waste (EfW) and Renewable Gas (RG), operating as part of the Hitachi Zosen Corporation Group. HZI acts as a project developer, technology supplier and engineering, procurement and construction (EPC) contractor delivering complete turnkey plants and system solutions for thermal and biological waste recovery. Its solutions are based on efficient and environmentally sound technologies, are thoroughly tested, and can be flexibly adapted to customer requirements.
The internship also includes application:collected data in basic examples of simulation of performance of technical pathways with respect to energy efficiency and carbon capture performance (simulation environment depending on the familiarity of the candidate, e.g. Matlab, or Modelica). For candidates with interests in process optimization, the work can be extended towards advanced optimization of process integration with carbon capture technologies."
Your responsibilities
Why:
To be able to choose the optimal environmental and financial solution based on technological database. Thus, successfully reducing the climate impact of industrial plants and finding new markets opportunities.
Who:
The HZI Inova renewable gas research and development team.
What:
Wants to consolidate a software tool with a Graphical User Interface (GUI) that:
Guides the user in the technology selection process
Processes databases (json's…)
Calls different software
Runs the simulation
Analyses, process and displays the results
Your inputs are welcome, and tasks can be adapted. You will probably get users feedback to include/improve on some features.
At the end of the internship, the software would run with solid testing and users' satisfaction. The software would allow scalability and adaptability of the technological models.
Your experiences
Software Engineering and Technology
Data Engineering
Frontend and backend development
Bachelor's or master's degree (ETH, university or technical college)
Currently the first version of the software is completely written in Python 3 with open-source packages frontend and backend. While the backend will probably stay in Python, depending on your known alternatives and the time of the internship the frontend could be rewritten in another language.
We offer
Responsible challenge with diversified field of activity
Team-oriented working atmosphere in an international Company
Personal development opportunities through own Inova Academy
Opportunity to gain an insight into various technical disciplines
Excellent employment conditions
Attractive working place (central, good transport links)
Modern infrastructure
Contact
Do you have any questions? Please contact us.
We look forward to receiving your application.
For HR agencies: Please note that we do not accept applications coming from agencies. Thank you.
Ian Steinmann
Senior Talent Acquisition Specialist